The Spanish Jon Erguin, obtains the second position of the Podium in the European Cup of Winter Triathlon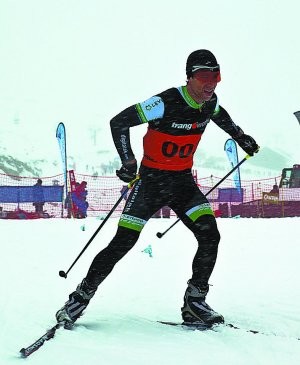 The current Spanish Winter Triathlon champion, Jon Erguin, has managed to reaffirm his excellent form this weekend at the European Winter Triathlon Cup in Oberstaufen(Germany), achieving podium in this international event.
The test was carried out on a 6 km circuit of Carrara on foot, 12 km of MTB, to finish with 8 km in the cross-country ski segment. Despite not entering the top 10 in the first transition, he managed to make the best partial of the cycling segment together with the Italian Alberto Comazzi (3 podium) and only surrendered in the last segment of cross-country skiing against the Italian Daniel Antonioli (1st podium ) finishing in second position just 19 seconds behind the leader of the event, Daniel Anonioli who made a total time of 01:01:31.
In the female category, the German Renate Forstner (01:17:38) who started among the favorites, took first place. Also German, Ellen Stockheimer (01:20:41), who last year was the champion of this event, this time settled for fourth place on the podium, giving up positions to Lena Berlinger (01:18:43) and Regina Genser (01:20:40), second and third on the podium respectively.
More information and test results: http://www.triathlon.org/events/event/2012_oberstaufen_itu_winter_triathlon_european_cup/