Triathlon News
The great debut of Emilio Aguayo in IRONMAN
Finished in third position in his debut in the distance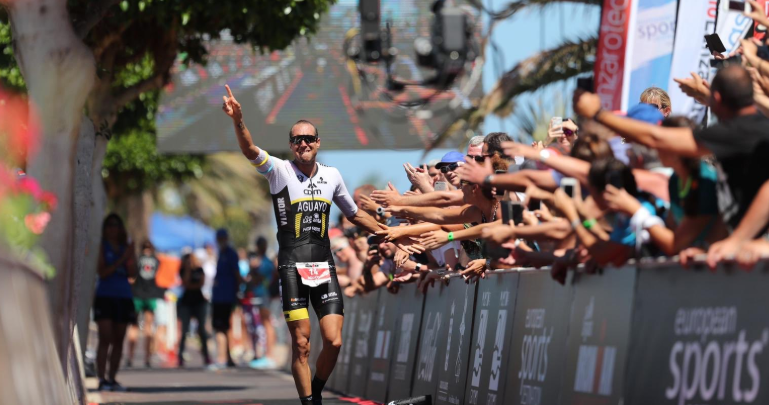 Yesterday we saw in the IRONMAN of Lanzarote, the debut of Emilio Aguayo in the distance where he showed great consistency getting the third place in the test
Emilio who came second of the water, knew how to keep the distance on the hard cycling segment of Lanzarote, with more than 2.500 meters of positive height gain and a strong wind, to reach the third T2 at only 2: 30 Frederic Van Lierde, who finally won the test.
Emilio with a marathon that ended in 3: 00: 07 at a pace of 4: 19 earned him to keep his third place and get on the podium of one of the toughest events in the world in his debut, which poses an exciting career in this distance.
Their times have been 49: 15 in the 3,8 km of swimming, 5: 05: 27 in the 180 km of cycling and 3: 00: 07 in the marathon to get the third final position with a time of 9: 00: 55
At the end of the test he told us in an interview "On the bike, I made my career, following the planned and forgetting a bit of the group.
I am very happy with my debut and with third place. Kona is a long-term goal that I have, in 2-3 years, now trying to keep improving at this distance"
At the moment he is not clear about the second part of the season, but we will be attentive to the tests in which he participates
Emilio already knows what it's like to win in Lanzarote, since only 3 weeks ago he won the Volcano Triathlon and last year he was second in the IRONMAN 70.3 Lanzarote. in 2018 and 2017