The fastest man in marathon, Eliud Kipchoge will be in Tokyo 2020
He has confirmed that he will be in the marathon test in the Tokyo Olympics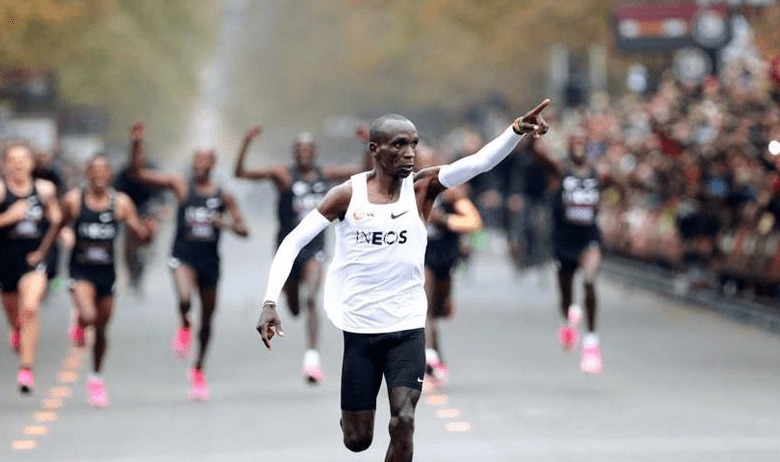 As reported infobae, Eliud Kipchoge The 34-year-old, current Olympic champion and the first man to drop below two hours in the marathon, will lead the Kenyan national team in the Olympic Games. Tokyo 2020,.
This announcement was made this Friday in Nariobi after the Kenya Athletics Federation confirmed it at a press conference.
The fastest man in marathon, 1:59:40
On October 12, 2019 in Vienna Kipchoge, marathon world record, came down from the 2-hour symbolic barrier, traveling the 42,195 kilometers in 1h 59 min and 40 sec.
The individual challenge was not approved by the International Athletics Federation (World Athletics).
Gold in Rio 2016, and next London marathon appointment.
Kipchoge is the current Olympic champion, after the gold he won in Rio almost four years ago.
The Kenyan, distance record holder since 2018 when he set 2.01: 39 in Berlin, will participate in April in the London marathon, together with Bekele, and then will seek to revalidate the Olympic title in Tokyo.
Kosgei will lead the women's team
Among women, it stands out Brigid Kosgei marathon world record.
The marathoner snatched the record from Britain's Paula Radcliffe (who set it in 2003), with a record of 2.14: 04 that she signed in Chicago.
Your goal in Tokyo will be to climb to the top of the podium.