ICAN Mallorca will gather more than 500 athletes on Saturday at Platja de Palma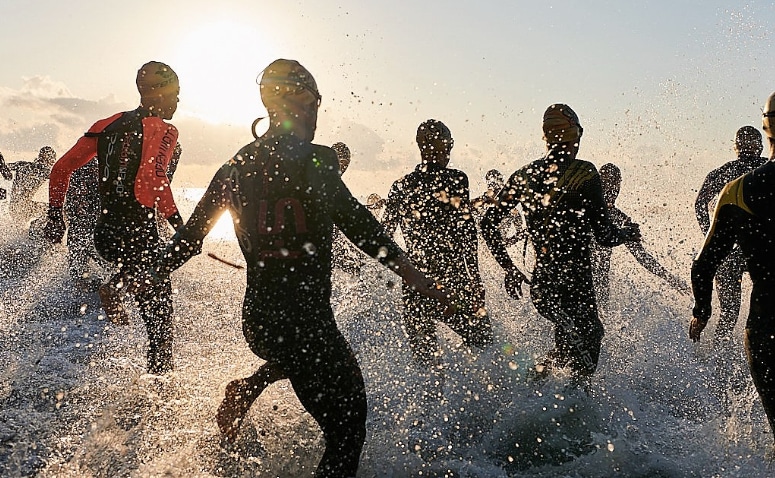 More than five hundred athletes will gather this coming Saturday at Platja de Palma, where the ICAN Mallorca 2011 will be held, a triathlon event in the Olympic distance that celebrates its second edition and was presented yesterday at the Hotel Iberostar Royal Cupido.
The ICAN Mallorca will host two competitions, the Full ICAN and the Half. Athletes must complete the three segments, which in Full ICAN are made up of 3 kilometers of swimming, 8 of cycling (two laps of a 180-kilometer circuit) and 90 of running on foot (a marathon).
For his pate, the Half is 1'9 kilometers of swimming, 90 of cycling and 21 of running (half marathon).
The winner of the absolute test will receive a prize of 2.000 euros, while the prize for the runner-up is 1.500. The best classified in each segment will also be awarded 500 euros.
Representatives of the Balearic Government, Palma City Council, Unicef, Corte Inglés, the Balearic Triathlon Federation and the organization were present at the event, together with exceptional guests such as the Basque triathlete Eneko Llanos -winner of this race last year- or the Paralympic swimmer Xavi Torres and former Olympic cyclist Joan Llaneras. The two athletes will participate in the test as part of the Unicef ​​solidarity team.
"The ICAN is more than just a triathlon event, both because of the way athletes are treated and because of the number of parallel activities," explained Sunil Bhardwaj, from the organization of the event.
Source: diariodemallorca.es