The Ironman of Arizona, next goal of Eneko Llanos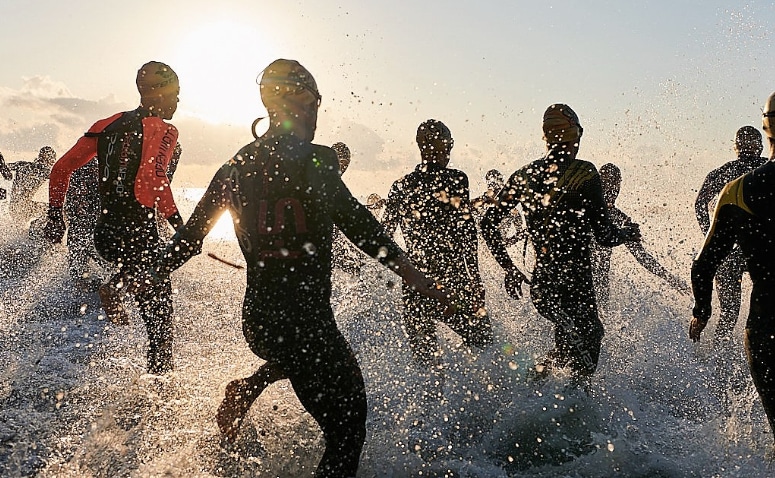 El triathlete sponsored by BH will conclude the season by participating in the Arizona Ironman, which will take place in Tempe on November 20, with the aim of adding points to Kona 2012. "I will arrive in good shape, the goal is to enjoy the race, compete with a good feeling and get points for the Kona ranking", Eneko explained to us via twitter.
The race consists of 3,8 km. swim in Tempe Town Lake, followed by a 180km bike section. in the surroundings of the Sonoran Desert with a section of the race on foot of 42,2 km. around Tempe Town Lake and Papago Park.
"I don't want to end the year without finishing a Ironman and without having a single point in the ranking for Kona 2012, so after studying the calendar it was clear that the test that suited me best was the Arizona Ironman During these weeks I will prepare with care to conclude the season giving my best and put a good finishing touch to this 2011", the triathlete also comments on his website.
"Our base of operations during these days will be Tucson, one of the new meccas of the triathlon, since there are many professionals who come here to spend the winter, because the conditions of training They are perfect, with clear skies and good temperatures, excellent roads both for riding on the flats and uphill (Mt. Lemonn with 42 km of ascent), lots of groups of cyclists to ride with, groups of masters for swimming and excellent conditions for the foot race", he argues.
Satisfied with the XTerra
Eneko has also used the latest post on its website to take stock of its participation in the XTerra World Championship, where he achieved third place. "I am super happy, a third place in the Xterra World Championship with the quality of the rivals that were there is difficult to achieve, especially considering the little specific preparation I was able to do for this championship", he comments.
"The Xterra is not only force and resistance, many factors come into play, it is easy to make mistakes when competing out of the asphalt With the pulse rate at a thousand per hour, technique, skill and the ability to make the right decisions are a fundamental part of avoiding mistakes that in the end add up to seconds and eliminate the possibility of climbing positions in the general classification", explains the triathlete sponsored by BH .
"Next year I will be on the starting line again, surely to fight for him again. Hawaiian double that this year could not have been like that, but I enjoyed the Xterra like never before and the great atmosphere that exists during this weekend in Maui", concludes Eneko.
source: bhtriathlon.com