THE IRONMAN from Hawaii, will it move to February?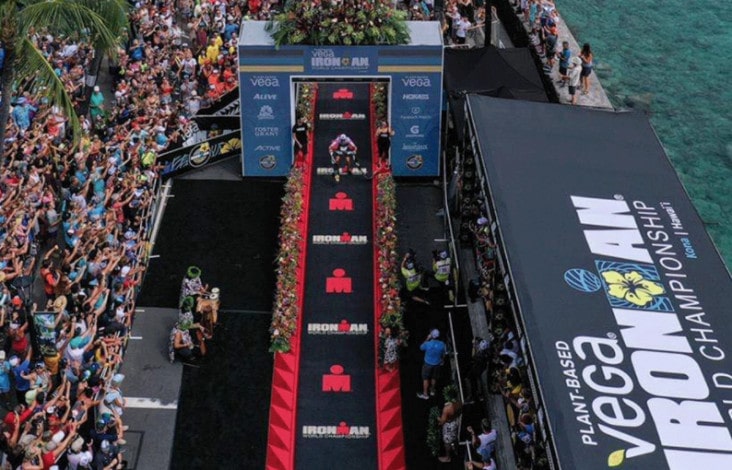 Several North American media such as Triathlon Today, Associated Press or the Kona newspaper West Hawaii Today have reported that the IRONMAN World Championship It will not be played out this year and will move to February 2022.
After he learned that IRONMAN is offering athletes the option of defer your Kona slots from this year to 2023, 2024 or 2025, there is now a new rumor with the postponement of the test to February 2022 from the Triathlon Today website.
"Es the government of Hawaii which has made this decision. Due to the high infection rate in Hawaii, it will be decided that the World Championships will also not take place this year. TheseIt will be confirmed by IRONMAN very soon ". They comment on their website.
On the part of the West Hawaii Today media, they spoke with Mitch Roth the mayor of Hawaii County
«DUnfortunately, having IRONMAN this year does not look very positive. The is what you do with all the people who come to be spectators. … I would love for IRONMAN to take place and I also realize that it is something that helps our community, but we are also concerned about the rapid cause of the spread «.
The mayor and members of the Hawaii County Council are considering canceling the IRONMAN World Championship and closing parks and beaches due to the increase in COVID-19 cases on the island.
"Right now, our numbers are skyrocketing. It's a shame because we as a county have been doing a great job, I'm not talking about the government, I'm talking about the people in the community doing a great job. "Roth told members of the County Council yesterday.
Kona has more than 1.400 active cases right now with hospitals and ICUs struggling to keep up with the case load.
"IRONMAN has been a part of the West Hawaii community for almost 40 years. This is our community, our home, our ohanaDiana Bertsch said in a statement.
"We are in daily communication with state and county officials and other important constituencies regarding the 2021 IRONMAN World Championship.
We are committed to the best interest of this community and we will act accordingly «.