Lake Banyoles begins to prepare for the European Cup of Triathlon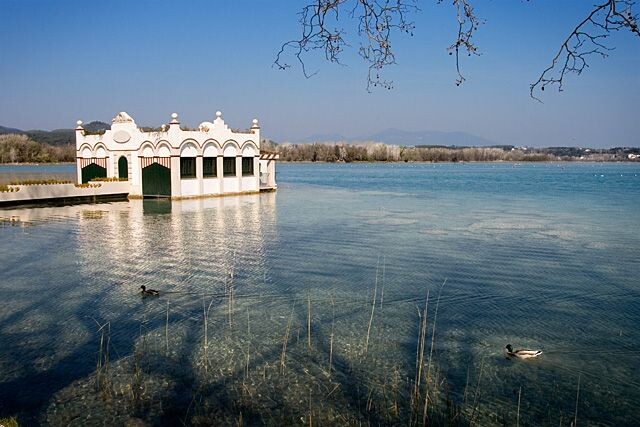 Tomorrow the first tasks of adapting the race course will begin to condition the lake for the swimming segment.
Tomorrow morning the first qualification works will begin on Lake Banyoles for the Triathlon European Cup to be held this summer in the Catalan town. The rowing and canoeing regatta circuit will begin to be modified in order to adapt the lake to the swimming section.
This will be the first phase of the adjustments to be carried out in the lake. In a second phase, the spans will be placed to delimit the circuit and a floating platform from which the starting gun will be given to the championships and where the triathletes will have to pass during the two laps of the swimming section.
The Triathlon European Cup will be held on July 31. Within the Premium category, the highest of all the European Cups, it will distribute € 25.000 in prizes. The previous Saturday, the popular triathlon will be held in the supersprint mode for those who wish to start practicing this sport and a qualifying triathlon for the Spanish Triathlon Championship. An attendance of more than 1000 athletes is expected throughout the weekend.
For more information, www.banyoles2011.cat
Source: Banyoles Press