The Marcel Zamora Recuperation Sport Tricamp celebrates its second edition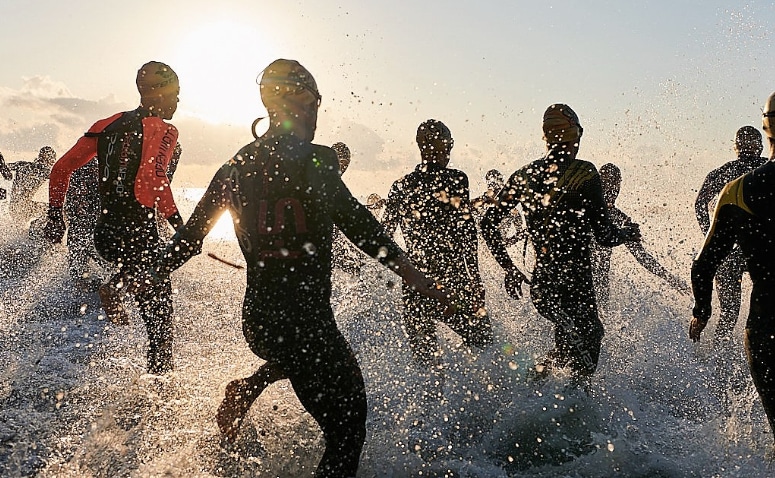 From March 8 to 11, the MZ Recuperation Sport Tricamp returns, this time in the Barcelona city of Calella de Mar. The energy nutritional drink for athletes will again give all its support to this meeting for triathletes. Marcel Zamora and Recuperación Sport present the second edition of the Tricamp project, a meeting between athletes in Calella de Mar (Barcelona) to enjoy four days of training, fun and activities related to the world of triathlon. In a personalized environment that allows to deal in depth and in first person all the doubts and comments of each one of the participants, so that each participant can thus get the most out of this event.
This is an initiative by Marcel Zamora and Álvaro Rancé with the collaboration of Esteve's Recuperation Sport nutritional drink. The first edition took place in July of last year in La Cerdanya with a great success of participation.
This success raised the idea of ​​repeating it and the MZ Recuperation Sport Tricamp returns this year. From March 8 to 11, the triathletes who sign up will have the opportunity to live the intensity of the training sessions with professionals such as Zamora and Rancé, they will share unique experiences and benefit from the qualities of Recuperation Sport before, during and after the training sessions. .
Marcel Zamora Recuperation Sport TriCamp in Calella de Mar
The sea of ​​the Maresme coast, the promenade and the streets of Calella will be the new settings for the second edition of the Tricamp that the Recuperation Sport ambassador, Marcel Zamora, is preparing, where the participating triathletes will swim, run and ride a bicycle . On this occasion, the explanations of theory will be combined with the practice of the three sports that make up the triathlon. In addition, conferences will be given to exchange experiences and learn new concepts. Topics on the diet of a professional athlete, eating and hydration guidelines will be discussed, as well as more technical topics such as the correct execution of the exercises, material tests from sponsors, training models or planning a season.
Marcel Zamora, five times Nice IronMan champion, develops this project with the aim of guiding those athletes who are interested in triathlon. In this event, various round tables will be organized in order to share first-person experiences with Marcel Zamora.
Further information:
www.recuperation.es
Source: cmdsport.com