Paratriathlon will have a test record for the 2014 with a view to the 2016 River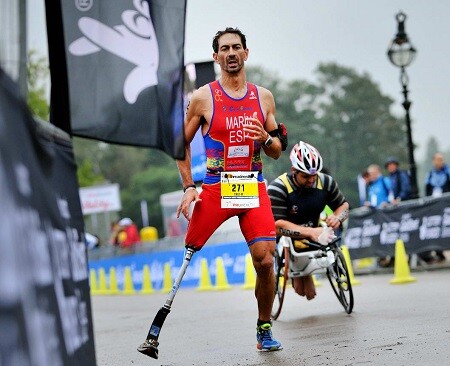 The ITU (International Triathlon Union) has confirmed 10 Paratriathlon events. for calendar 2014
Next season a record number of international events will be held. Paratriathlon that is preparing to debut in the Olympic Games 2016.
International Paratriathlon events confirmed:
ITU Elwood 2014, (AUS): February 16
ITU Yokohama 2014, (JPN): May 17
ITU Besançon 2014, (FRA): May 25
ITU London 2014, (GBR): 30 for May -1 for June
ITU Chicago 2014, (USA): 28-29 June
ITU Lago d'Iseo 2014 (ITA): 4-5 for July
ITU expects to add four more races to the calendar, one in Europe, two in the Americas and one in Oceania.
In addition to the international Paratriathlon events, four Continental Championships have been confirmed, although it is expected to include one in each continent, pending the confirmation of Asia.
Continental Championships to date:
Oceania Paratriathlon Championship OTU Penryth 2014, (AUS): January 12
Paratriathlon African Championship ATU Troutbeck 2014, (ZIM): March 12-13
Paratriathlon Championship of the Americas PATCO Dallas 2014, (USA): 31 for May-1 for June
European Paratriathlon Championship ETU Kitzbuehel 2014, (AUT): 21-22 for June
The Paratriathlon season culminates with the World Championship in Edmonton, the 30 of August of 2014.
ITU photo