Portuguese Joao Silva signs for BH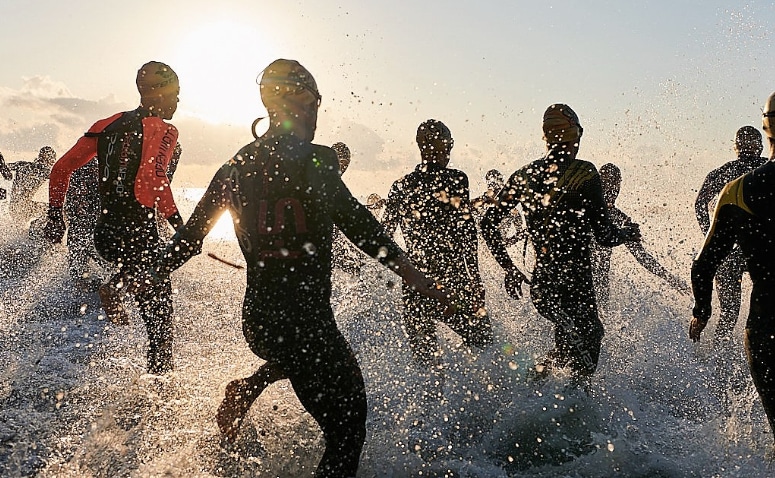 The BH Triathlon grows with the incorporation of one of the best triathletes of the world, the Portuguese Joao Silva. Despite his youth (he was born in 1989), the Portuguese athlete has an outstanding record, with wins in 2011 in the Garmin of Barcelona and in the Dextro Energy Series of Yokohama.
To these victories must be added others achieved in previous years, as in the European Championships ETU sub-23 and junior de Vila Nova de Gaia or Cup of the Monterrey ITU Triathlon World (2010), without forgetting his first place in European Championships ETU sub-23 and junior of Pulpi (2008) and in the ETU European Duathlon Championships junior of Edinburgh (2007).
Silva started in the triathlon in 2005, and from very early on he demonstrated his talent as triathlete junior, achieving several medals in European and world championships.
In 2007 it managed to become Junior Duathlon European Champion. Also in 2007, the Portuguese Olympic Committee distinguished him with the title of "Young Promise of the Year". A year later he was nominated for the "Gillette Future Champions" and fattened his record by being European Champion of triathlon Sub-23 and National Championship of triathlon y Duathlon junior.
In 2009, the triathlete Portuguese managed to be part of the European Cross Country Sub-23 team, while in 2010 he confirmed his step from promise to reality of the triathlon with achievements such as victory in Cup of the Triathlon World of Monterrey and the European ETU Championship of triathlon sub-23, without forgetting a new Portuguese Championship of triathlon sub-23 and his third place in the World Ranking of Olympic qualification. An incredible season recognized in her country with awards such as "Best Athlete of 2010 in an Olympic Sport" and "Best Male Athlete of the Year".
2011, with its victories in the National Sub 23 Cross Country Long Distance, Garmin of Barcelona and Dextro Series of Yokohama -the first he has achieved so far in this competition-, it has also been an outstanding season. His progression continues to grow, as evidenced by the fact that he has been included in the 2011 Gold Group, an exquisite group of 20 elite athletes, both male and female, who basically represent the best in the world.
Now, Joao Silva has decided to sign for the BH Triathlon family with the desire to continue growing in this sport and accumulate more victories and medals. All this with an eye also on one of the great commitments of next year, the London Olympic Games.
Source: bhtriathlon.com