The Portuguese Joao Silva beats Mario Mola in the Garmin Barcelona Triathlon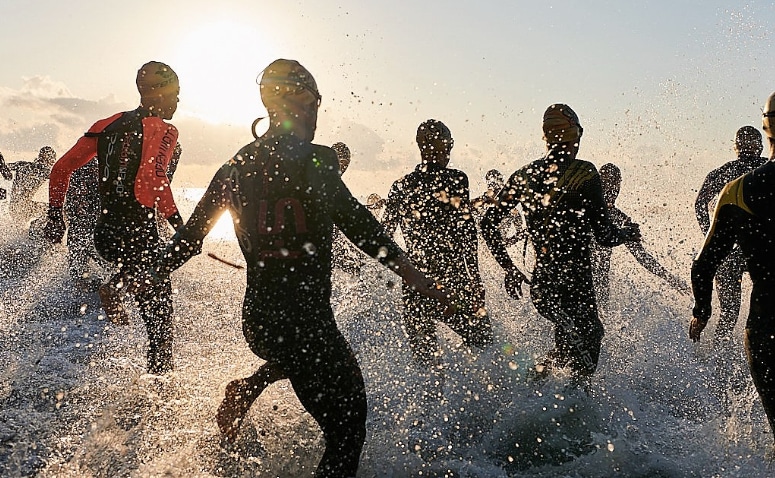 The Portuguese Joao Silva has confirmed his role as favorite and has won the Garmin Barcelona Triathlon after beating the Spanish in the final sprint Mario Mola, in the race held this Sunday in Barcelona.
"It has been a very nice race. I have had a lot of fun", said the winner after his first participation in the Barcelona triathlon and after a highly contested race among the great junior triathletes, in which the Portuguese finally managed to overcome Mario Mola, Junior world champion in 2009, already Fernando Alarza, champion in the same category in 2010.
Despite the change of location in the swim start and the shortening in the swimming distance, which went from 1.500 to 1.000 meters due to the strong waves that blew at Playa de la Mar Bella, Silva won the Garmin Barcelona Triathlon after leading the try on the walking tour.
Throughout the entire route, the Portuguese had clear competitors, both on the bicycle circuit and on the foot circuit, but it was in the latter that he managed to take first place in a time of 1:45:43, the same time than Mola and five seconds better than Fernando Alarza (1:45:48). The fourth classified was Francesc Godoy (1:47:26) and the fifth, Albert Parreño (1:47:59)
Source: Europapress