Triathlon News
The NutriSport August 12M12C solidarity project can be chosen by you
This August, the commitment YOU CHOOSE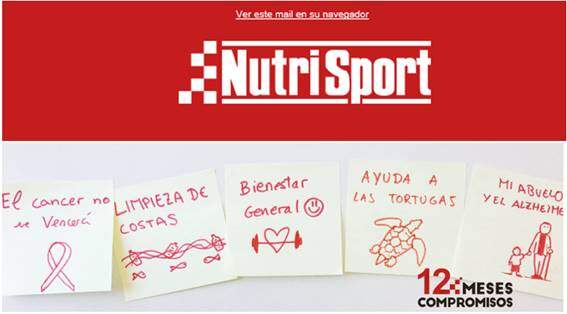 NutriSport, Mark leader in sports supplementation, began in 2019 a new CSR solidarity project with the name 12 Months 12 Commitments.
12M12C covers a wide variety of activities, measures y ethical and transparent actionss that have been incorporated into the daily life of the company to work a different commitment each month: the inclusion of the disabled, the environment, animal protection, education in underdeveloped countries, nutrition, are examples of some of the causes with which they collaborate, being a total of 12 non-profit entities of different nature throughout the year.
During the month of August, NutriSport leaves the cause and the non-profit association to choose for its followers and its employees.
I also want to collaborate! How can I do it?
NutriSport will publish on their RRSS profiles (Instagram:@nutrisport_sa ; Facebook:@nutrisportES) An image on August 1 in which all the user followers can comment on the foundation or non-profit association they want to support.
Of all the aforementioned, three foundations will be exposed by voting to the 150 workers of the company, so that the foundation that obtains the greatest number of votes will be chosen to receive a financial contribution valued at € 500.
Participation period:
From August 1 to 25, users can comment on the image published on August 1 on Instagram and Facebook.
From 26 to 30, NutriSport workers will vote among the finalists.
On August 30 from the official NutriSport account together with a special guest, an Instagram Live will be held so that the lucky foundation can be seen live.
Surely you know someone you would like to support and show your help to.

Discover all the 2019 commitments here