The recordman in Kona Cameron Wurf, wins the IRONMAN Australia with record
The triathlete gets his second victory this season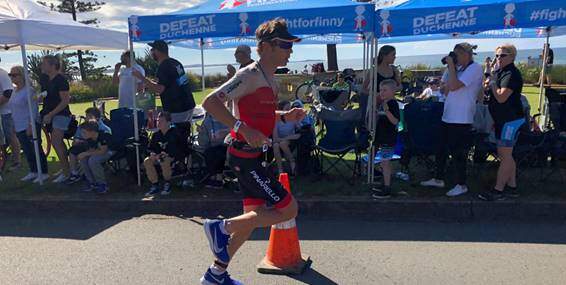 After his brilliant 2018 where he managed to beat the record rider in the IRONMAN of Hawaii in 4: 07: 30 and after having participated in 8 IRONMAN where in 5 of them I finish in the TOP 5 of the race has achieved its second victory of the season with its first position in the IRONMAN of Australia, after having won the Cannes Triathlon last April.
In the test disputed at dawn today, the Australian Cameron Wurf has achieved victory by establishing the record of the test with a time of 8: 06: 18 followed by Tim Reed (8: 09: 51) and for Denis Chevrot (8: 16: 06) in third position
The triathlete has swum in 49: 10, has made the 180 km of cycling in 4: 22: 53 and has run the 42 km of running in 2: 50: 20
As for the women's test, the victory was for Laura Sidall with a time of 9: 11: 59 followed by Caroline Steffen (9:17:29) and by Kelsey Withrow (9:19:11) in third position.
? New IM Australia Record?@cameronwurf wins IRONMAN Australia and breaks the race record with a time of 8: 06: 17. #IMAUS #AnythingIsPossible pic.twitter.com/HZT9Bjd3N6

- IRONMAN Triathlon (@IRONMANTR) May 5th 2019


The story of Cameron, cyclist and Olympian of Double Scull

Before being a triathlete, he was a professional cyclist for 6 years in which he participated in 2 Giros de Italia and a Vuelta a España. Wurf never excelled in professional cycling although he did share a team with Peter Sagan

But in the beginning he was linked to rowing and came to represent the Australian team at the 2004 Athens Olympics in the Double Scull modality.