The summary of the season 2018 of Javier Gómez Noya
This season will be like the one that took the leap into the distance Ironman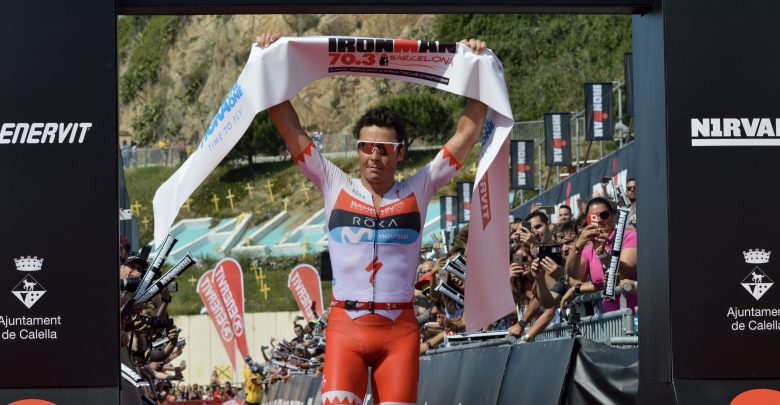 The 2018 season will go down in triathlon history as it is the year in which Javier Gómez Noya, the best ITU Olympic distance triathlete with 5 worldwide achieved the jump to the Ironman distance and debuted in Kona.
The objectives of the season
This year Noya parked the WTS and ITU races for focus on medium distance tests, do his Ironman debut and also compete in the Hawaii World Cup. Thanks to his world title of IM 70.3 and the fourth place of the 70.3 IM of Barhein in 2017 the Galician was virtually classified for the IM of Kona, he only needed to finish an IM to certify his classification.
The first part of the season
Noya started her 2018 season in February competing in the Challenge Wanaka where he took the victory ahead of Braden Currie. Later in April Noya won in the Polar Cannes International Triathlon and in May the triumph with authority in the Ironman 70.3 from Barcelona, last race before his Ironman distance debut.
The expected debut of the five-time ITU world champion in Ironman took place in the Australian city of Cairns, in the Ironman Asia-Pacific Championship. Javi took second place after an Imperial Braden Currie.
The goal time of the Spanish was 7: 56: 38 being the second best debutante in Ironman history y Spanish room in download from 8h in Ironman. With this result Noya certified his classification for Kona.
The objectives of the season
The second part of the season was focused on the Hawaii World Cup. But before Javi won the July the Challenge Prague, achieving a spectacular double with his friend and training partner Pablo Dapena that was second.
The last race before Kona was the IM 70.3 World Cup in South Africa, the "race of the century" where Noya added a new World Cup medal, achieving the bronze behind Jan Frodeno y Alistair Brownlee.
The debut in Kona
Finally, the expected debut of Javier Gómez Noya in "the Mecca" of triathlon, el Hawaii Ironman. The Ferrol did a good race, always being in the leading positions, both in the swimming segment and in the cyclist. Later in the first kilometers of the Marathon he tried to hold the pace of Patrick Lange, final winner in Hawaii, but could not and little by little was losing positions.
Finally 11º finished with 8: 11: 41. Noya had been a medalist since the 2006 ITU World Cup in all the World Cups in which he had committed, but this time it could not be.
We are sure that he will return to Kona to get rid of that thorn and be able to fight with the best for victory.
Photos @jgomeznoya