The SHORT ICAN TRIATHLON GANDIA opens registrations today
The organization offers 350 total places for the short distance at a promotional price of €49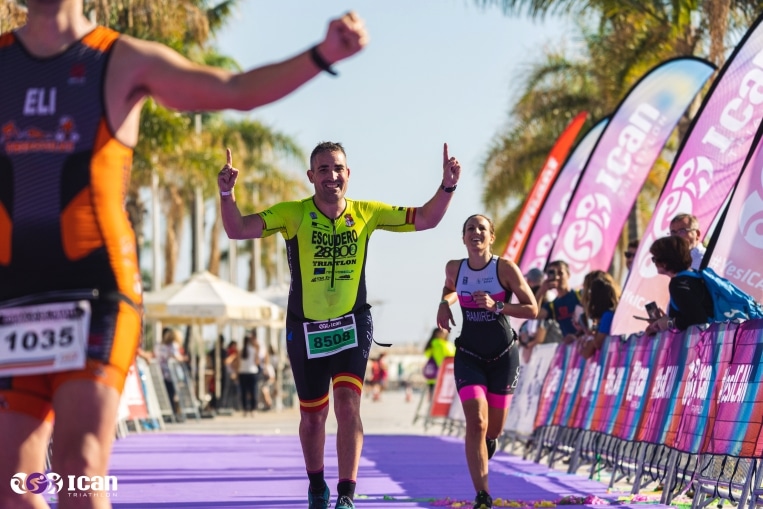 Today at 17.00:XNUMX p.m. registration opens for the short modality of ICAN Triathlon Gandía.
An expected opening among the fans of the long and medium distance franchise, being a competition that arises as a team, and in which people usually go in groups from the different autonomous communities of our country.
In this way, by diversifying with this 4th modality, the organization manages to respond to companions, family members and friends of the triathletes who are encouraged by the Full and Half distance. So that in the long wait to reach the finish line, they can also choose to practice their favorite sport.
The SHORT ICAN Triathlon Gandia distance involves carrying out 1500m swim; 41.4 km of cycling and 7.3 km of running. An affordable modality for many regulars of the sport.
Only 350 registrations
In the last edition the organization covered 384 places. Today 350 registrations will be opened at a single price of €49.
Registration at the best price
As usual, ICAN Triathlon Gandia is committed to offering the best price to its triathletes.
Following this objective, it has presented a novelty in the SHORT registration process, so that there will be no limited number of places at the opening.
Registrations will cost €49.
Only 24 hours to sign up
Those interested will have 24 hours to register, without the initial pressure of limited places, and with the comfort of doing it without being aware of the clock, having 1 full day.
Currently the test has 575 registered between the Full, Half and Aquabike modalities.
The objective of the organization is to reach 1.000 registered. The competition celebrates its 10th edition this year and will have new services for triathletes as well as novelties in the pack for the participants of the queen test, the Full distance.