The Swedish Fredrik Ekström and the British Nicola Kaye take the lead of the Long Course Weekend Mallorca 2019 after the cycling day
Today the Bike Day was played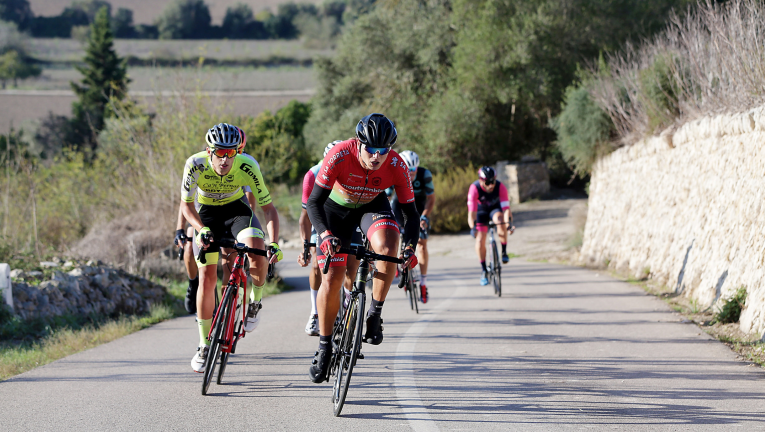 On another unbeatable day in the weather in Mallorca, the Swedish Ekström and the British Kaye have taken the lead after the cycling day at the Long Course Weekend Mallorca, after 172 km on the roads of the north of Mallorca, with departure and finish in Alcúdia.
French veteran cyclist Aurelien Hornuss He has been the winner of the 172 km race in 4h23: 37, with a fought victory until the final meters, achieved to sprint against the Balearic Miquel Valls Alemany y Toby Parnell, after the leak maintained during the final part of the test.
Fredrik Ekström and Nicola Kaye leaders after two days
Within the cumulative classification of the three days of competition of the Long Course Weekend, the Swede Fredrik Ekström lHe managed to get into the second group of the head of the race and has achieved an important advantage that has given him the leadership by adding swimming yesterday and cycling today.
The Austrian Thomas Steger, segundo of the general, and the German Knobelspies, third, will chase tomorrow in the race on foot to the Swede, who surpasses them in more 7 minutes. The British Tom Vickery, winner of the last two editions, he is currently fourth but he hopes to fight for the victory tomorrow in the marathon.
The British Nicola Kaye has been the second in goal of the general and also snatches the leadership of the Long Course Weekend to Dornauer, which goes down to third place.
Chloé Serra Jodin It remains second after cycling today. The victory of the bike day has been for the Balearic Anuchi Gago Guillen stopping the chrono in 4h38: 55, who has celebrated his birthday with this triumph.
The first three women of the classification will also be played tomorrow's victory in the marathon on foot, which will be final to elucidate the final podium
Tomorrow everything will be decided on the Run Day
Tomorrow, Monday, October 28 is the "Run Day" to run from the 8h45, in which athletes can choose between running 5, 10, 21 or 42 km.
Only the finishers of the three days in the greater distances will be able to receive tomorrow the 15h30 in the beach of Alcúdia to the fourth medal that grants them the status of "Legends" and first "finishers" of the Long Course Weekend Mallorca, during a very ceremony Emotional and special.
Between the three days of competition there are registered 1.500 participants who come from 20 different countries.
The Long Course Weekend is organized by Kumulus, with the invaluable cooperation of the Ajuntament d'Alcúdia.
More information in www.lcwmallorca.com.