The Tokyo Test without Noya, Mola and Alarza?
The next 15 and 16 of August will be held in Tokyo the Test Event of the Tokyo Olympics,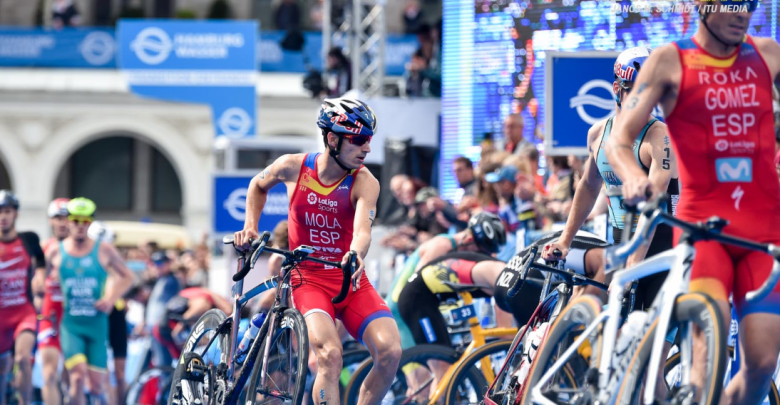 The next 15 and 16 of August will be held in Tokyo on Test Event of the Tokyo Olympics, where a place will be awarded directly to the winner's country.
This is a great opportunity for many triathletes to try to get a fixed position for their country, in view of their participation of the Tokyo Olympics that will be played in the month of July and August of 2020.
It is striking that only 1 month of the test, do not appear in the list of departure nor Mario Mola, Fernando Alarza o Javier Gómez Noya. Appear Roberto Sánchez Mantecón, Antonio Serrat y Genis Grau as participants.
In the female category they will be in the test Miriam Casillas y Anna Godoy, trial teas that are surely in Tokyo. Further
Only 2 weeks before the Grand Final
It is true that this test, can mark the Grand Final of the World Seriess of Laussane (Switzerland) since it is only 140 days before the test.
Keep in mind that the test is held in Tokyo, which entails the displacement, jet lag and accumulated fatigue to perform in the Olympic distance event in the same circuits than the test of the Olympic Games.
Being at stake world title in Lausanne, may have been a decisive factor for not participating, in addition to having already 3 seats for Tokio2020.
Spain has 3 seats for the Olympic Games
It is true that Spain will have 3 places for Tokyo 2020 In the male category and 2 in the female category, it may be that our Triarmada has decided not to participate in the test.
On Saturday the penultimate date of the WTS in Edmonton
This next Saturday the penultimate event of the Triathlon World Series in the Canadian city of Edmonton.
The test will once again have the presence of Javier Gómez Noya, Fernando Alarza, Mario Mola, Antonio Serrat and Roberto Sánchez Mantecón plus Miriam Casillas, Carolina Routier, Sara Pérez and Anna Godoy in the female test.
In the list of departure we find besides our triarmada to Vicent Luis, current world leader, Jacob Birthwhisle o Jelle Jeens, Highlights the absence of Henri Schoeman, fourth of the world.
For more information you can consult our Preview of the Edmonton 2019 WTS