The Sierra Nevada triathlon continues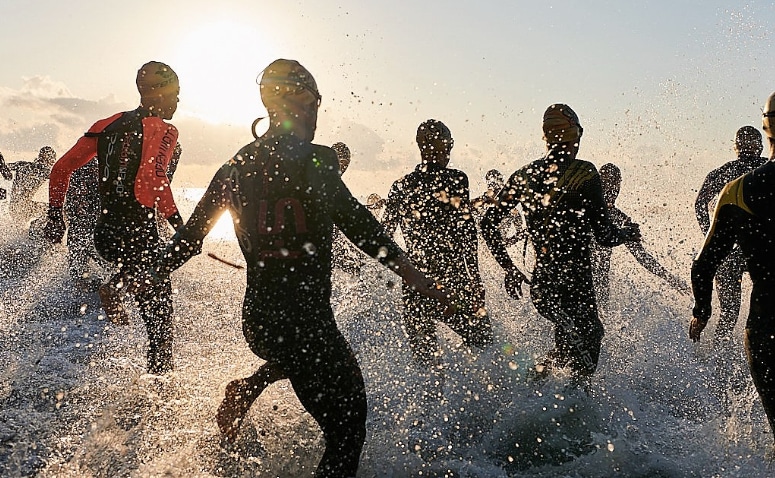 Great news for lovers of this sport, on February 14, registrations will open for what has been defined as the "toughest triathlon in the world".
The spectacular surroundings of Sierra Nevada will once again bring together the toughest, most daring triathletes on the planet. This year was born with force, and in addition to fine-tuning the circuits to ensure its success, this event also starts with the aim of becoming an international event that attracts a large number of athletes who are passionate about this sport.
After a month of uncertainty until reaching internal agreements that guarantee the perfect operation of the Sierra Nevada Triathlon, the following statement has been issued from the organization, now we just have to wait until February 14 !:
Release:
It has been a very busy Christmas with the end and beginning of the year. With much uncertainty, regarding the future of the Sierra Nevada triathlon, all due to a confrontation with the Andalusian Triathlon Federation.
This morning I had a long conversation with José María Merchán, (president of the fatri). We should have talked before, or met months ago and we wouldn't have gotten as far as we have.
In the first place and after the conversation, I want to ask Jose María Merchán my sincere apologies for my inopportune comments about him. I know it is not an easy job that he performs at the head of the federation and he, as the visible head of that entity, has been the target of my anger.
I believe that we have both been sincere and exposed our reasons with objectivity and as a result I have understood the desire and enthusiasm of Merchán that the Sierra Nevada Triathlon, carry out its II edition, but no, without a series of very strict measures that guarantee the perfect test performance. This includes a new technical and emergency plan, which as of this year all the tests in Andalusia must present.
For my part, I am committed to working on it, and I have the support and experience of José María Merchán, and the Andalusian Triathlon Federation so that this II edition helps to forget the problems of the first.
So, we move forward, and we trust that this "stupid battle" will make us move forward with more strength and a close bond of collaboration with Fatri, which will undoubtedly have its results.
We will open the 14 February 2012 registrations again.
We are starting to work again with more enthusiasm and enthusiasm than ever.
Thanks to everyone for your support of this triathlon.
Thank you Merchán for giving us the opportunity to understand each other.