Triathlon News
The suspended World Ball triathlon (updated: will finally come out)
The organization has published a statement on its social networks explaining what happened.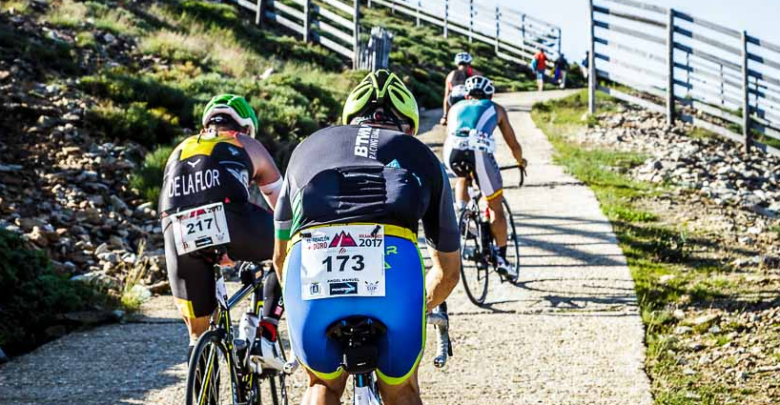 El Triathlon Ball of the World, is one of those competitions that have something special, a different environment, a very strong personality, in addition to the spectacular of its routes, ending in the Ball of the World, one of the most emblematic peaks of the cycling tour in Spain.
---
According to the organization commented social networks, still do not have the official resolution of traffic with the confirmation of the permit and only 48 hours of its conclusion have been forced to suspend the competition.
The secretary of the Civil Guard alleges that they have received the request late, although from the organization they comment that they have been on the DGT calendar since January.
A pity for the many triathletes who have prepared this competition.
The Triathlon Ball of the world, also has a crossing in the Navacerrada reservoir to be played tomorrow July 6.
This is the full statement:
"BAD NEWS TRI BOLA 98% SUSPENDED
Once again we find ourselves face to face with the same stone.
The tri of the Ball this time in its short version dies.
We still do not have the official resolution, but thanks to a person who has verbally warned us that the report of the Captain of the North traffic subsector is unfavorable, we have started to call, and call, and call, but he has not even deigned to Take a call.
The Secretary of the Civil Guard has not allowed us to argue with him, ask for changes, find solutions, cut sections, anything to get our test forward.
They claim that they have been late for our request, when we have been on the DGT Calendar since January !!! We know that they have been misplaced, but also, the traffic report in the 98% of cases is issued 48 hours before the test. And on many occasions with that little time changes are requested and going crazy and taking life is achieved. Today we have asked you to listen to us and the answer is "so that if you do not have time to change anything, or to mount any device? "
Device that is mounted in 2 min, since we are the ones in charge of everything and we have everything tied, except this.
Tomorrow we will try again, we will lose the time to go to their offices to see if they receive us instead of focusing on the logistics and organization of the event. Today we have lost the day, the nerves and even the air. Tomorrow again.
We do not understand what we do wrong, we do not understand what you do wrong, we do not understand why they do not do their job and they do not let us do ours.
If we understand instead that we have returned to CAGAR with all of you. That we have failed again, and that we have got ourselves into a mess of noses. Everything is done, medals, t-shirts, trophies, bibs, swim caps etc, etc. We will ask for a loan, we will get into debt and you will be given back the money, but not the illusion or the desire that you put neither your time, nor the expenses derived from workouts, trips etc with, that we can not. We're really sorry
We apologize even if you are no longer worthy.
Here it seems that Bola del Mundo is over, a beautiful and different beast that did not cost them anything to let her live in peace.
With this we want to notify those who were going to travel tomorrow. Hopefully tomorrow we give you good news because even as we discussed above we have nothing official, but we want to warn you in time with ridiculous time.
Sorry if we do not answer mails, messanger or posts, but we will be a few days stuck in hell and we will inform.
If finally we do not leave and you are here or want to come just as we can only offer you a swim trip and take the souvenir shirt, the medal, and the hat as a souvenir because this is the last time.
Blessed madness that kills us.😢"
Finally today 5 July at noon have posted on social networks that the test will go forward