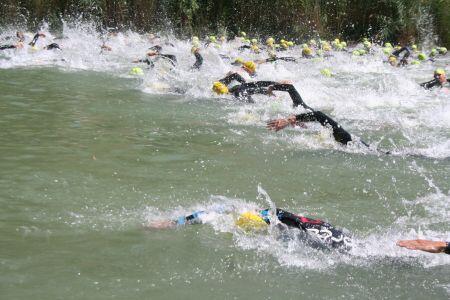 This Saturday, August 17 celebrates a very special birthday for the sport of Cuenca, the championship of triathlon City of Cuenca, which turns 25 years.
A total of 260 athletes are already registered for the test, which is organized by the Hoces de Cuenca Triathlon Club.
The competition, which will start at 15: 30 hours, will be played in the olympic mode no possibility of go to wheel in the cycling section, and the route will be the same as last year, with the swimming test at the Artificial Beach, the bike to Valdecabras and the Tourist Route, and the walking race in the park of Los Moralejos .
For this edition, two young people from the Spanish team start as favorites, Antonio Benito y Miriam Casillas, both with international experience.
Stresses the absence of the Olympic athlete Cuenca José Miguel Pérez, You will not be able to attend for work reasons.
The competition has a new incentive this year, as it will also be the Triathlon Castilla-La Mancha Championship.
Via vocesdecuenca.com