The Winter Triathlon of Jaca - Candanchú once again creates great expectation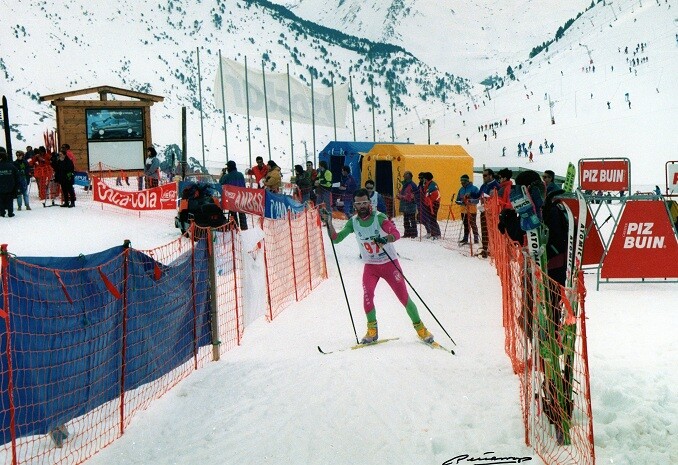 Coinciding with the XNUMXth anniversary of its Triathlon Section, the Mayencos Pyrenees Club recovers one of the most emblematic sports events on the national calendar: The Winter Triathlon
As of next January 1, triathletes will be able to formalize their registration in this test that will be held under the traditional format, with a first segment of 10 km of running through the streets of Jaca, a second sector of 33 km in the cycling segment between Jaca and Candanchú, to finish with 10 km of cross-country skiing at the Candanchú Ski Resort.
The news that the Jaca-Candanchú Winter Triathlon is being held again has caused great expectation in the world of triathlon and it is expected that the quota of places will be completed in the first days since the opening of registrations.
The competition will be Spain 2012 Winter Triathlon Championship and will bring together a total of 300 runners, which will mean a record of participation in this modality, in addition, this year will mark 25 years since the first edition of this triathlon was held in 1987, of which 14 editions were organized, the last one in 2000, being the World Championship.
More information about the Spanish Championship at www.triatlon.org
In addition, for those who want to "warm up", the week before the national event will take place the XII Winter Triathlon "Valle de Ansó" - Aragon Winter Triathlon Championship - which will be held on January 15 and on whose page web is already available all the information: http://www.triatlonaragon.org/Competicion/378/xii-triatlon-de-invierno–valle-de-anso—-campeonato-de-aragon-de-triatlon-de-invierno
Information of Interest of the Spanish Winter Triathlon Championship
Registrations: As of January 1, through the website of the Spanish Triathlon Federation (FETRI)
http://www.triatlon.org/competiciones_12/sites/triatloninviernojaca/triatloninviernojaca.asp
Organization: Club Pirineísta Mayencos and Spanish Triathlon Federation
Web of the Test: http://www.jacatriatlon.org/
Maximum number of participants: 300