The Pálmaces Triathlon comes of age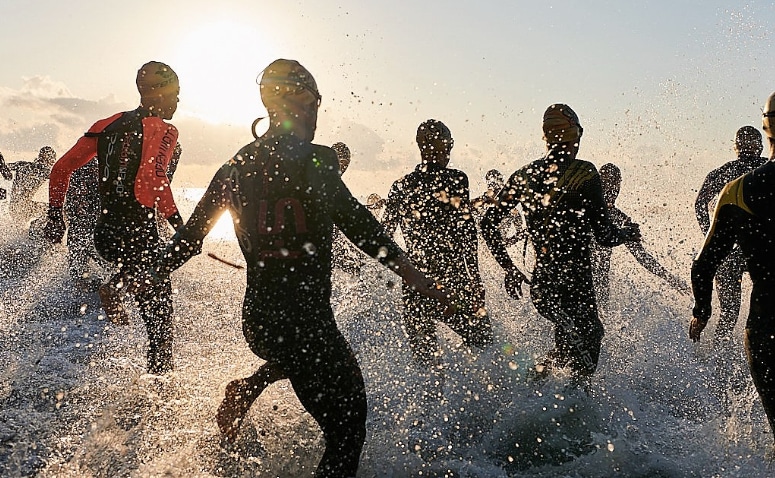 On Saturday the eighteenth edition of this popular test is celebrated
Although the triathlon calendar on the national scene is intense, no one wants to miss the eighteenth edition of the Pálmaces Triathlon and the 230 available places ran out on the same day that registrations opened. The start time will be this Saturday at 16:30 p.m. and the distances to be covered will be the usual ones with 1,8 kilometers of swimming in the Pálmaces reservoir, 60 kilometers of cycling (Pálmaces-Atienza-Pálmaces) and 12 kilometers of running on foot doing 2 laps around a circuit bordering the reservoir up to the dam and going back up to the town.
The windy conditions and strong heat tend to make this test very tough, in which it is also forbidden to ride a wheel in the bicycle sector, so each participant has to optimize their strength throughout the route.
As for the possible winners, Ana Burgos, current champion, is the clear favorite in the women's and men's categories, there is an open range among which the rookie José Almagro, Javier García or Álvaro Velázquez could stand out. The participation from Alcarria will be large, with more than 30 registered among which Adolfo Giménez, Rubén Barrio and Yolanda Santos stand out in women. As a particularity this year, there will be several international triathletes. highlighting the participation of the French club AL Layrach 47, with more than 10 registered.
The organization of the Pálmaces Cultural Association and the collaboration of the Guadalajara Triathlon Club and the Pálmaces City Council ensure the success of this mythical test valid for the Long Distance Triathlon Regional Circuit.
Source: guadalajaradosmil.es