The Verdon Triathlon will host Marcel Zamora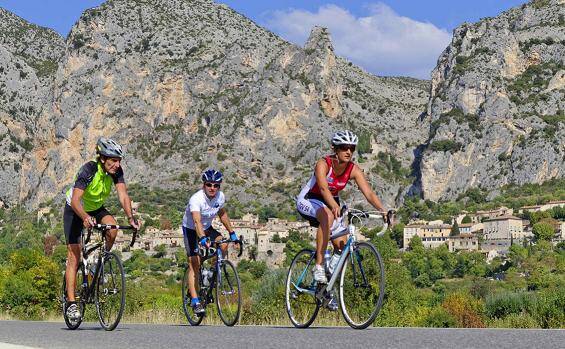 Marcel Zamora has confirmed his participation in the first edition of the Verdon Natureman Triathlon, to be held on October 7. The Barcelona player will thus end his 2012 season in a wild and eco-responsible mid-distance event.
- First edition of the Verdon Natureman Triathlon: October 7
- Last goal of the season for Marcel Zamora
- Natureman: the wildest version of triathlon
"We practice an outdoor sport, with 3 disciplines that take place in nature. Respecting the environment is an obligation "… Marcel Zamora is clear: nature is part of the triathlete's experience. That is why the Verdon Triathlon, which runs through some of the most spectacular landscapes in France, has caught the attention of the 5-time winner of the Nice Ironman. If we add the eco virtue responsible for the event, focused on protecting the environment and stimulating the local economy, it did not take more to convince Marcel.
For the most popular Spanish triathlete in France, nature is a unique playing field. "I always prefer to train in the middle of nature when possible. For me, it is the best way to disconnect, enjoying wild freedom. " The practical aspect has not left the champion indifferent either: "every season I usually have the same great goals in Embrun and Nice. So I try to discover different events next door. Due to its tough profile, its date and its accessibility from Barcelona, ​​I opted for the Verdon Triathlon as the last event of the year ". Registrations open to all nature and triathlon lovers.
Registrations and information in: www.triathlon-verdon.com