The Guadiana Triathlon is consolidated in its second edition
Yesterday, the second edition of the Guadiana Triathlon was held at Isla Canela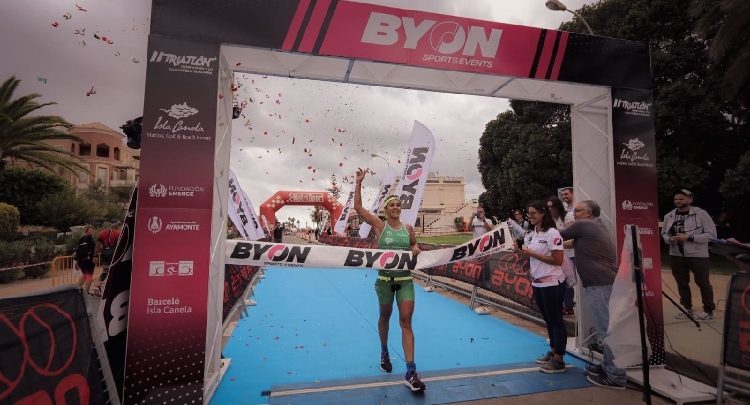 Yesterday, the second edition of the Canela Island was held Guadiana Triathlon where hundreds of triathletes could dispute one of the best triathlons in Andalusia.
The test, in which you could participate in long, medium y Olympic distance It has been a success for both the triathletes and the organization.
On the starting line, there were triathletes recognized as María Pujol, Cristóbal Dios o Samer Ali among others.
The nerve center was the Isla Canela Beach (Ayamonte, Huelva), with the departure of the swimming segment and the goal at the Barceló hotel.
Cycling took place in a round-trip circuit passing through the municipalities of Sanlúcar de Guadiana - Granado - almendro - Villanueva de los Castillejos and the foot race took place on the promenade of Isla Canela with an end at the Barceló Hotel.
María Pujol and Cristóbal Dios take the middle distance
In the test of the long distance Sergio Bolado got the victory with a 9 time: 49: 22 followed by Roberto Anson 10: 30: 59 and for Daniel Chains (10: 59: 19) occupying the third final position.
María Pujol has been uploaded to the first drawer in the middle distance with a time of 5: 04: 57 followed by Andrea Cordero (5: 30: 30) and por Esther Tabernero (5: 37: 38) occupying the third final position.
Cristóbal Dios got the victory with a 4 time: 20: 11 followed by Juan González (4: 56: 23) and for Luis Bravo (4: 56: 29) in third position.
In the test Olympic the victory has been for Samer Ali Guard y Rocío Molas
Photographs of the test
Classifications: http://www.chipserena.es/chs-resultados