The international long distance triathlon returns to the Balearic Islands in 2020: Mallorca 140.6
Mallorca 140.6 will celebrate the 24 of October of 2020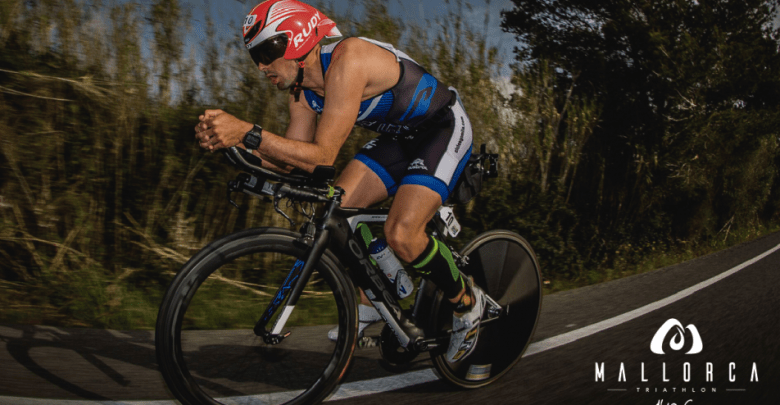 Mallorca 140.6 is the name of the long distance triathlon which will be played again in Alcudia in October of 2020 after several years without a test of this type, and that aspires to return to be aglobal eference for amateurs and professionals.
It will be a first level sports event, with the return of one of the most attractive and demanding circuits of how many there are in Europe, in a unique natural environment in the Bay of Alcudia, with the goal on the sand of the beach and a cycling tour with perfect conditions and tremendously attractive for its profile and landscape.
Mallorca 140.6 will be held on 24th October 2020 and will open its registrations for a maximum of 1.500 triathletes this next September 2.
Two distances: Full and Half
The distance queen takes the name of the total sum of its distance in miles, 140.6, which is equivalent to 226 kilometers. In total, the athletes will have to complete 3.800 meters of swimming, 180 kilometers of cycling segment (two rounds to a circuit in which it is not allowed to ride in a peloton), and 42.195 meters of running to the finish line on the beach in Alcudia .
Parallel to this long distance, it will be possible to participate in the 'Mallorca 140.6 Half, just half the distance 1.900 meters of swimming, 90 km of cycling and 21 km of running on foot.
Alcudia, seat of the test
The test will be developed by a route very similar to the one that has had so much success in previous years and that has attracted to Alcudia triathletes from the five continents, making this town one of the European references of this type of triathlon.
The goal is to turn it into one of the highest quality sporting events and services for participants, in which professionals and amateurs can enjoy unbeatable conditions to complete this demanding challenge.
Measures to monitor the Drafting
In sports, Mallorca 140.6 It also aims to become an international benchmark in the control of drafting in the cycling segment. A series of very strict measures will be impelled to prevent that one can go to wheel or in platoon, with a high number of referees distributed by the circuit and following the competition, to guarantee that all the triathletes cover the 180 kilometers in bicycle without follow in the wake of other participants.
Vintange test
Among other novelties that will be unveiled in coming months, there will be a special 'Vintage' category for those triathletes who are equipped in the competition as the pioneers of this sport in the 80 and 90 years.
From the hand of Kumulus
This long-distance or distance triathlon 'Ironman' returns to the Balearic Islands by the hand of the local company Kumulus, which has institutional support and extensive experience in organizing international events developed in Mallorca, such as the Zafiro Palma Marathon, Triathlon Portocolom, Long Course Weekend, Mallorca Duathlon Powerman, Spartan Race Mallorca, Super League Triathlon or the previous Ironman Mallorca.
The 2 of September opens inscriptions
Mallorca 140.6 will be held in October of 2020, it will be an event with parallel activities throughout a weekend, with a large expo / fair dedicated to the world of triathlon and multisport.
The test will open its registrations for a maximum of 1.500 triathletes this next September 2.
This will be a great opportunity for Alcudia and the nearby towns to deseasonalize their tourist services.
Further information: www.mallorca140-6.com