The Sierra Nevada Triathlon exceeds the registered 500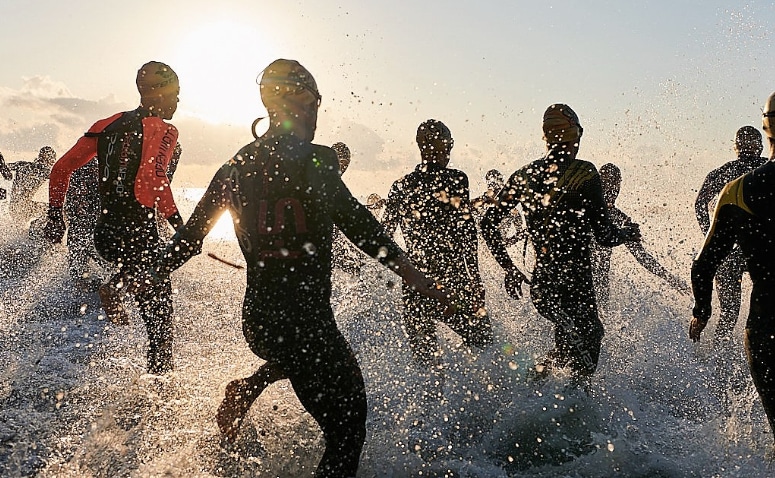 At 7.30:24 a.m. on Sunday, July 500, more than 2004 triathletes will jump into the waters of the Canales reservoir to cover the Ironmad Sierra Nevada swimming event, the first national long-distance triathlon with a high finish and, according to one of the most notable participants, the XNUMX Athens Olympian Xavi Llobet, "probably the toughest in the world due to its route and altitude".
The organization of the sporting event, in which Cetursa Sierra Nevada collaborates along with other sponsors, has established two routes: the hardest with distances that double the usual distances of an official triathlon and a shorter one that fits with the length of an Olympic triathlon .
Thus, in the Canales reservoir, the participants will have to swim 2,5 kilometers (1,5 kilometers in the short version), after which they will race 900 meters of transition until they reach the boxes where the bicycles are located.
The cycling section is almost 90 kilometers long, similar to that of the Sierra Nevada Límite, including its two most important mountain passes, the Alto de Monachil (Purche) and the Hotel del Duque. The short version, about 40 kilometres, includes the Alto de Monachil, but not the Alto del Duque. Both routes have the goal in the Plaza de Andalucía de Pradollano.
There, the participants will park their bikes and put on their shoes to go up the Pradollano urbanization through the interior road.
The longest route, a 21-kilometre run, will continue along Hoya de la Mora, Virgen de las Nieves, Borreguiles, Visera-Radiotelescopio track, Borreguiles and zigzagging down the tracks around El Río until returning to the square from Andalusia, where the goal is. The short route excludes several sections of the long one, including the ascent to the radio telescope, to stay at a total of 10 kilometers.
A few 6 HOURS
The organizers calculate that the first triathletes to reach the finish line of the Plaza de Andalucía will spend less than 6 hours completing the longest course.
On Saturday, the hotels open in the station have a high occupancy rate, such as the Trevenque aparthotel, which has all its rooms occupied.
According to the CEO of Cetursa Sierra Nevada, María José López, this type of event, despite its "extraordinary toughness", enjoys an increasing number of "greater number of participants and constitutes a clear example of the link between a sporting event and the promotion of a tourist destination.
"The Sierra Nevada Límite, the Veleta cycle tour or the Vertical Kilometer mountain race are clear examples of this trend and of Sierra Nevada's commitment to summer sporting events," López added.
HOURS
Departure Time: 07: 30 h
Place: Town of Canales
Arrival at the short route at Plaza Andalucia: 10: 30 h
Awards ceremony: 13: 00 h
Arrival at the long route in Plaza Andalucia: 12: 00 h
Awards ceremony: 16: 00 h
More information: granadasierranevadatriathlon.com