Triathlon News
»The tsunami is called Javier Gómez Noya, the Spanish pride«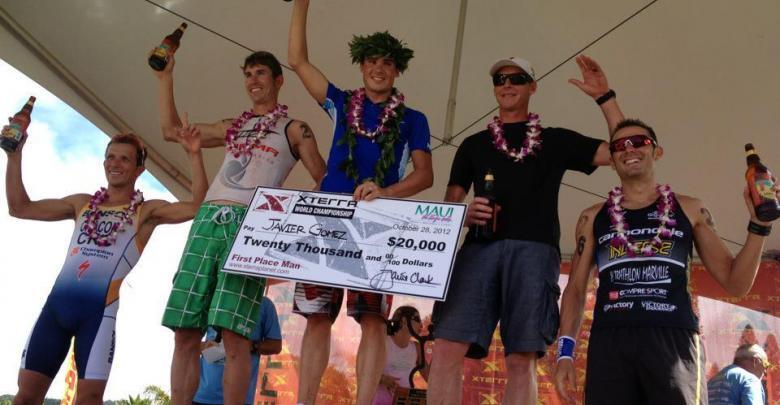 Shortly after the XTerra World Championship held in Maui ended, Omar González, coach of Javier Gómez Noya, made these exciting statements about the performance of the Spanish triathlete.
"I do not know what to say anymore. Full of pride and satisfaction. This guy never ceases to amaze me, the circuit was tremendously tough and the very very good rivals, great world MTB specialists, wanted me to win him to find a new motivation for this winter but Mr. Javier Gómez Noya is a phenomenon. He has won drafting races (European Championship and the grand final in Auckland, in addition to the Olympic medal won in London), he has won no time trial bike drafting (in Miami and Hy-Bee) and now he allows himself the luxury of winning the world championship. of XTerra on the mountain bike, what I said ... I don't know what to say anymore. Ah! he was only able to sleep 3 hours because of the tsunami, but as they have said around here the tsunami is called Javier Gómez Noya, the Spanish pride »
The Galician triathlete, who has continued to offer us great moments during this 2012 season, prevailed in XTerra against his rivals where triathletes such as Conrad Stoltz, Josiah Middaugh, Victor del Corral, among others, were great specialists in MTB. , once again proving his great worth.
With this show, Javier Gómez Noya, has proven to be an outstanding player in any objective he sets himself, with Iván Raña himself making the perfect forecast for this event only a few days before the event. "Javi is going to put at least minute and a half or two minutes to the specialists in the water, then they will try to cut the differences in the part of the mountain bike but since they do not manage to get with an outstanding difference to T2 I have no doubts that Javi will win, and if he they arrive at the same time that they are presumed dead. Javi is sure to bring out his quality as an Olympic distance runner, he is also a very good cyclist so I don't think he will have problems doing well on top of the MTB "
In this way, Noya ends an excellent season, with his sights set on 2013 with new goals and new hopes for this unusual Triathlon.
TN Source