Triathlon News
The video of the drafting and the anger of Sebastian Kienle
He has received his first sanction in 10 years as a professional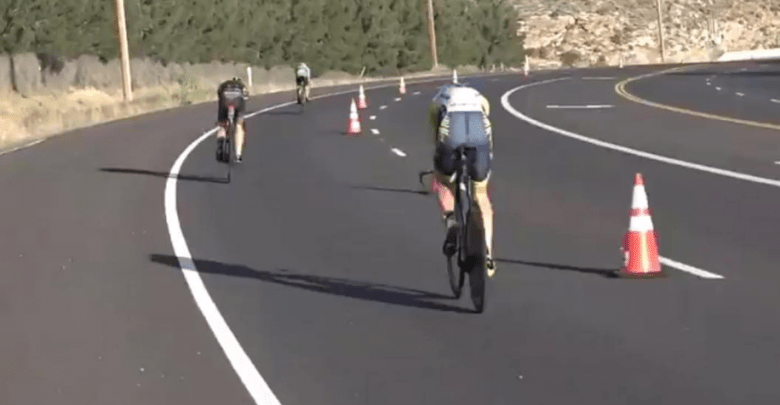 The triathlete Sebastian Kienle, for the first time in his professional career was sdriven by doing drafting at IRONMAN 70.3 St George which has been played this weekend.
This sanction was a 5 penalty-box minutes leaving without options in the test, because if he had not received it with the final times he would have achieved the victory, since he came in seventh position to 4: 17 of the winner of the test the American Rodolhe Von Berg.
In social networks the triathlete complained: "The photo shows the moment before my career in San Jorge went down the drain.
I got a penalty of 5min, my first penalty in more than 10 years of professional triathlon.
Yes, I agree, I was too close, but not because I wanted to, but because the cyclist in front of me moved to the left side of the road.
Of course, these are difficult decisions and I like referees to be as strict as possible, so I think I should calm people down.
But for me, you get a penalty when you intentionally seek an unfair advantage or try to hinder someone. That is cheating and I did not do it.
One of the main rules is: travel on the right side so that people can pass on the left side. In my humble opinion, there could also have been a blocking penalty for the other runner.
Since I have always expressed my opinion about who is writing in the professional field and I have never been shy to point fingers, go ahead, this is your lucky day. Comment below. "
In the video you can see the moment of the sanction and the anger of the triathlete
Everything can be seen about the 2: 10 minute in the video.
Sebastian Kienle's Instagram post on Instagram
You may also be interested in this