Triathlon News
The video of Lionel Sanders' duel with Pablo Dapena in the Challenge Daytona
Everything was decided on the last lap of the running segment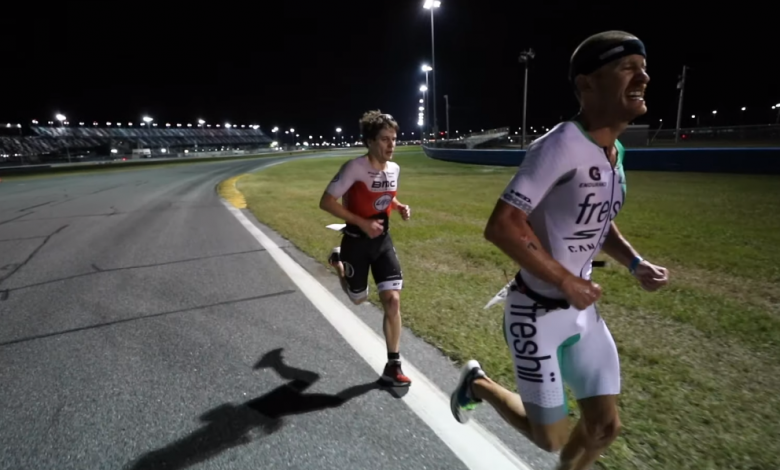 Last monday, Lionel Sanders commented on his social networks about the spectacular duel he had with Pablo in the running race: "Wow, what a battle! One I will never forget."
Pablo Dapena, commented on their networks "Not every day one can say that he endured 1 bike ride in @disupdates a @tri_starky or who fought for victory until the end with @lsanderstri; no doubt moments that I will not forget. "
All this meant that it had been a spectacular racewhere everything it was decided on the last lap of the running segment
Well, well the Canadian as promised has published a video about Challenge Daytona where you can see the duel that the two triathletes had in one of the most spectacular circuits where a triathlon has been played, in the Nascar circuit of Daytona.
Do not miss it, which is spectacular