The XXX duathlon Villa de Madrid, one of the classics of the national calendar, returns to the scene this 2021
The test will be held in the month of April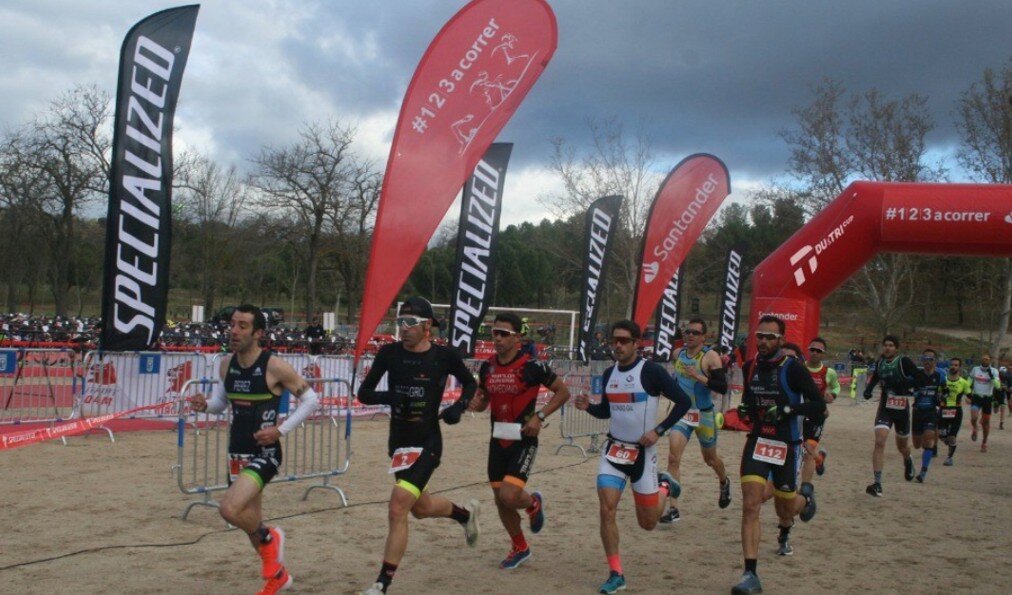 On the weekend of April 17 and 18, the XXX edition of the Duathlon Villa of Madrid, one of the classics in the Community of Madrid and on the national scene.
The test has its center in Casa de Campo where one more year will host the Madrid Standard Duathlon Championship, plus a Sprint distance test.
The competition will score for the ranking of the Dutri Cup circuit
2 distances:
The test will be developed in two distances for athletes of all levels can participate.
SPRINT:
Date: Saturday April 17
Distances: 5km on foot, 19,9 km by bike and 2,5km on foot.

10 / 40 / 5:
Date: Sunday, April 18
Distance: 10km on foot, 39,7 km by bike and 5 km on foot.
This test will be the Madrid Championship

Covid-19 measurements
The test will be carried out under the FETRI protocol applying a annex to the regulation
All the tests will be played WITHOUT DRAFTING, and the departure will take place in Rolling Start format, leaving 30 participants every minute (with safety distance at the start)
More information https://dutricup.es/