Emilio Aguayo will start his #Roadtokona in the Challenge Salou
He got the Slot in the IRONMAN Winconsin where he took the victory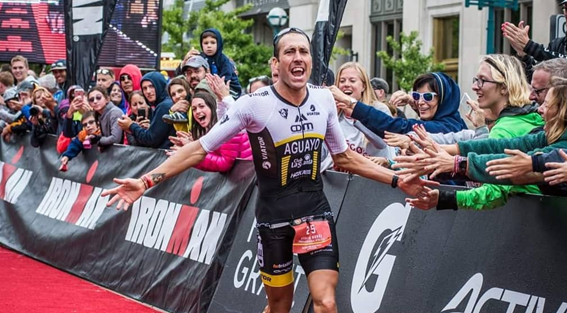 The Valencian triathlete Emilio Aguayo the season will begin in the Challenge Salou, the year that will debut in the IRONMAN World Championship in Hawaii.
Aguayo, already participated last year in this test, where he was sixth and now in his #roadtokona he will compete again trying to improve his result.
Emilio got the Slot for Kona in the past IRONMAN Winconsin where the victory took
David MacNamee confirmed
As for the confirmed professionals, the presence of the Scotsman stands out David MacNamee, 2 times third in Kona (2017 and 2018) that will surely try to take the victory
This is the list of confirmed professionals
Tom davis
David MacNamee
Sam wade
Mattia Cecarelli
Balazs Csoke
Sigurdur Om Ragnasson,
Luke pollard
Alexandra Tondeur
Fenella Landridge
Anna tomica
It will be the first Medium Distance Triathlon in Europe
Challenge Salou will be held on March 29, 2020, opening the season of Medium Distance Triathlon in Europe
25.000 € in prizes
The test distributes among the first classified € 25.000 in prizes, in addition to giving points for the Bonus Challenge, which makes this test one that professionals like best to start the season.
Learn More http://challenge-salou.com/