Emilio Aguayo and Helene Alberdi win the Ibiza Half Triathlon 2021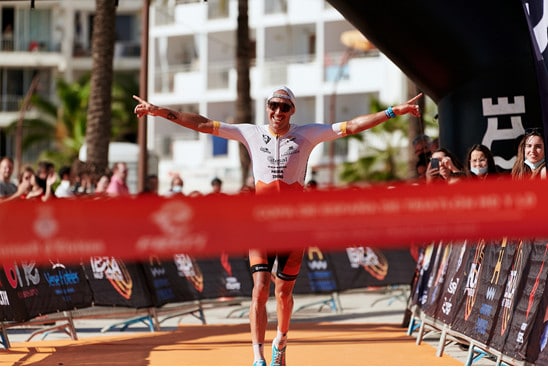 Today a new edition of the Ibiza Half Triathlon, which has also been the penultimate stop of the Medium and Long Distance Triathlon Cup of Spain.
The weather uncertainty of the previous days was cleared up in the hours prior to the event, leaving an ideal day for sports practice and a perfect temperature for both participants and the hundreds of fans, family members and Ibizans who took to the streets to cheer on the people. triathletes and enjoy the show.
In the male category the winner has been Emilio Aguayo with a final time of 3 hours, 50 minutes and seconds. After him he entered second position Pedro José Andujar while the third place was for the Eibar Hair Osoro.
In the female category, the current champion of Spain, Helene Alberdi, he has made good the forecasts and has won the test stopping the clock in 4 hours, 20 minutes and 27 seconds.
They accompanied her on the podium Esther Rodríguez y Natalia Bermudez