Emilio Aguayo and Patricia Bueno Champions of Spain of Triathlon LD.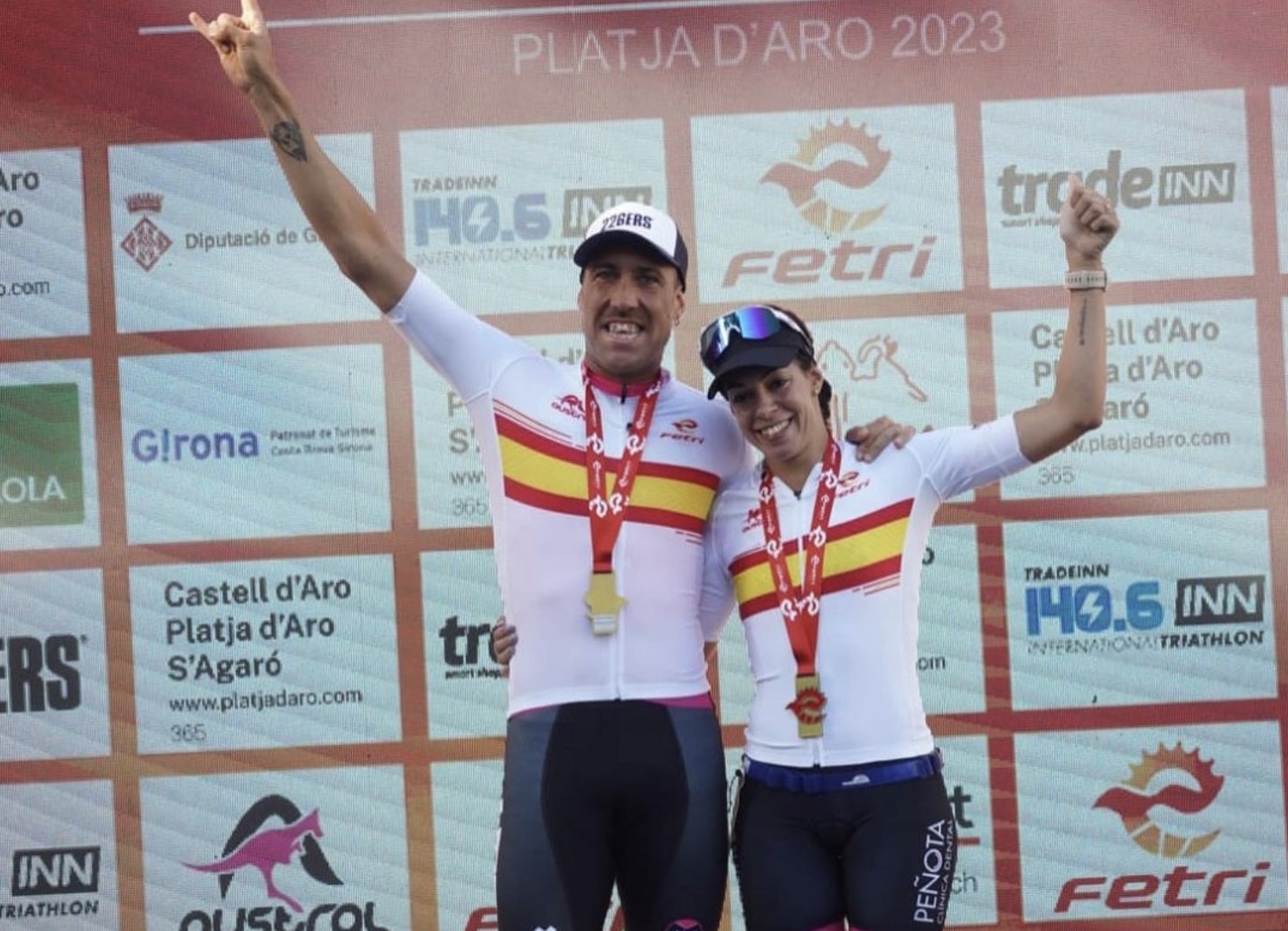 Today in Platja D'aro the Spanish Triathlon LD Championship where the victory has been for Emilio Aguayo y Patricia Well
In the male category, Emilio Munoz took the win with a total time of 8:40:09, beating Yannick Matejicek, for just 50 seconds.
The third position and the runner-up went to Víctor Arroyo , who finished the test in 8:43:34. Completed the championship podium Ramón Ejeda.
Men's 10 Top
| Job title | Athlete | Final time |
| --- | --- | --- |
| 1 | Emilio Aguayo Muñoz | 8:40:09 |
| 2 | Yannick Matejicek (L) | 8:40:59 |
| 3 | Victor Arroyo Bugallo | 8:43:34 |
| 4 | Ramon Ejeda Medina | 8:53:34 |
| 5 | Juan Ignacio Villarruel Curra | 8:58:00 |
| 6 | Gotzon Gondra Etxebarria | 9:05:05 |
| 7 | Osoro Gutierrez | 9:08:25 |
| 8 | Jonathan Sanchez Mosquera | 9:11:39 |
| 9 | Nahuel Fabian Silio Ouvrier-Buffet | 9:21:58 |
| 10 | Miguel Angel Fidalgo Rossello | 9:23:36 |
In the female category, Patricia Bueno has been proclaimed champion of Spain. SOnia Tomegros has been second and third Ana Martinez
Top 10 female
Soon