Emilio Martín 1: 07: 34 in the half marathon of Valencia
Emilio has begun his preparation for the European of Huelva 2020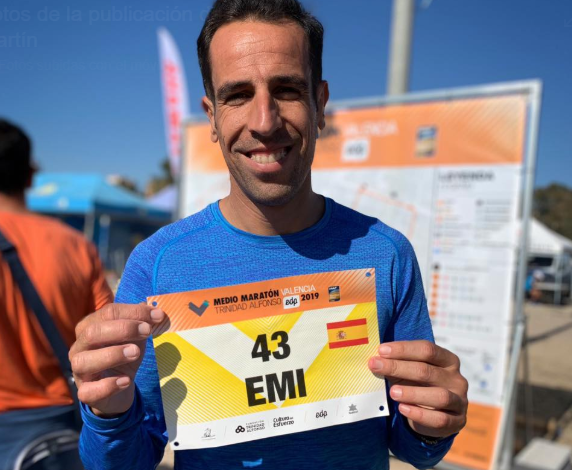 The Huelva duathletEmilio Martín, has achieved a great time this morning in the Valencia half marathon where the clock stopped at 1:07:34. He has finished 71st overall and 12th in his category.
Emilio, who will look at 2020, proclaim himself Duathlon European Champion at home, since it is disputed in Punta Umbría (Huelva) in the month of March.
His goal a few months ago was to try to do 1: 04 in this test. Emilio commented on his Facebook
"When we proposed to come to Valencia a few months ago the goal was to try to do 1h04 ' Reality is a very different one so, since we are, we will enjoy it and give it our all. What comes up!"
Well today after having achieved a good brand, I published this.
"One more experience, and today was the only thing that could be aspired to. I have enjoyed the atmosphere before, during and after.
Valencia never disappoints. 1h07'34 "trying to be comfortable at all times although the last 1500 has been made ball
Now it's time to continue training that seems like it wasn't as bad as I thought."
Yomif Kejelcha has won the victory with 59: 05 and Senbere Tefere in 1: 05: 32, followed by favorite Sifan Hassan, who suffers two setbacks that almost broke the world record