Emilio Martín will seek victory in the Duathlon of Seville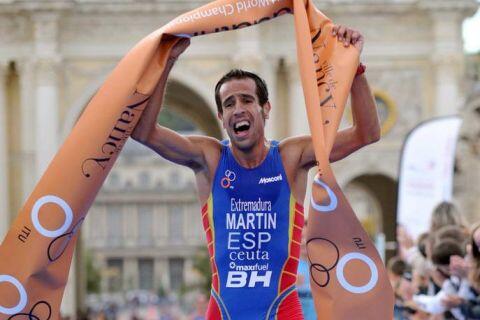 Emilio Martín will be the headliner in III Duathlon of Seville, which is celebrated next Sunday in the city of Seville and which will also serve as Championship of Andalusia. In fact, Huelva is the main favorite to take the victory and revalidate the title he got last year in this same event.
The duathlet of Wild Wolf-City of Lugo is in the first phase of the preparation of this exciting season, which defends the world championship achieved in September in the French town of Nancy. "The truth is that I really want to compete, in principle it was planned to run the 16 10 km in Laredo but today, first of all I'm duath, and could not stop being in the Andalusian Championship."
With hardly any competitions in his legs, so early in the calendar, the only precedent that we find in this 2013 is that of Duathlon of Punta Umbría, two weeks ago, in which Emilio Martín prevailed, taking the victory before his countrymen. "I'm not yet at 100% but I'm getting closer and closer. The trainings are on the right track and that gives me a lot of confidence. "
The poster that has managed to gather the "Lopez de Castro lawyers" III Duathlon of Seville is flashy since, in addition to a rainbow jersey, in the Seville test will also be the Sevillian Sergio Lorenzo, to get ninth place in the Nancy World Championship; Y Rubén Ruzafa, who was the Xterra world champion, and who has switched to triathlon after many successes on the Mountain Bike. "The level is expected to be quite high with people like Sergio Lorenzo or Rubén Ruzafa and that motivates me even more. I like to compete with the best! ".