Emilio Martín leads the Dwarf in the Duathlon European Championship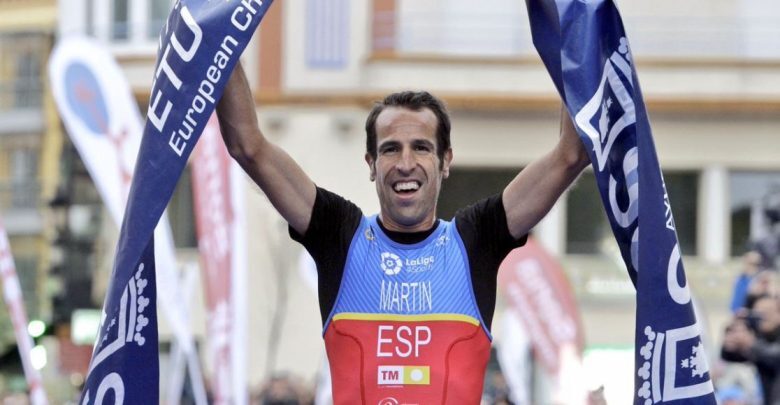 Emilio Martín, Cristóbal García, Celestino Fernández, María Varo and Sonia Bejarano will be the elite representatives of the national team in the Duathlon European Championship
This weekend begin the Multisport European Championships In ibiza. The island expects to receive thousands of athletes during the next days for the dispute of the Duathlon European Championships, Cros Triathlon, Duathlon Cros, Aquathlon, Aquabike y Half Distance Triathlon. On Saturday 20 the Duathlon test will give the kick-off to 10 intense days full of Multisport tests.
The duathlon will be made under standard distance, 10 km of running, where the duatletas will give 4 turns to a circuit of 2,5 km that run close to the beach and the Santa Eulalia river. Subsequently 40 km of cycling, 8 turns of 5km to a round trip circuit, to finish with 5 km of race, giving 2 laps to the circuit of the first segment.
In the male category, Spain will be represented by Christopher Garcia, Celestino Fernandez y Emilio Martin, current European champion last year in Soria. In addition, sub23 will also be Ander Garcia y Javier Marin. The French Yohan Le Only current world runner-up is the top gold favorite in Soria. Next to him his compatriots Nicolas Benoit y Benjamin Choquert They also aspire to medals. Hungarian favorites are also favorites Laszlo Tarnai 4º in Fyn, the British Philip Wylie 8º of the world and the Belgian Vicent Biernickx 7º in Fyn.
In female competition Maria Varo y Sonia Bejarano will be the Spanish representatives, together with the sub 23 María Rico e Irene Loizate A priori the French Sandra Levenz current champion of Europe is the gold favorite, but a very close competition is expected with the presence also of the Danish Sandrina Islands and the British Georgina Schwiening Gold and bronze in Fyn World.
The men's event will be the first to start on Saturday at the 14: 00 and a few minutes later the women's competition will begin. Note that the junior European championship will also be held, as well as the paraduatlon in all its categories, in addition to the age group tests.
Photo: https://islantilladeportes.wordpress.com