Emilio Martín will debut at the Valencia marathon
The duatleta will debut in the distance and comes to get the victory in a half marathon last weekend.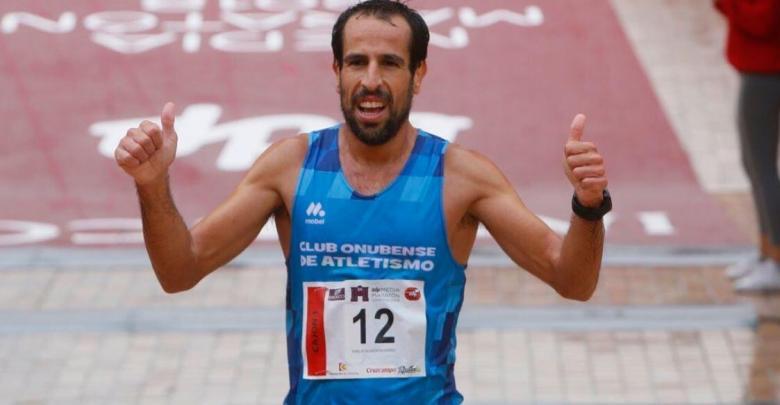 The two-time Duathlon World Champion, Emilio Martín, will debut this next Sunday in the Valencia Marathon, the one cataloged as the fastest in Spain, where it comes with very good feelings after having achieved victory last Saturday in the Cordoba Half Marathon with a time of 1:07:03 . In this test he aims to get down from 2:20.
Emilio Martín who in the past Duathlon European Championship it was bronze and that this year has achieved victory in the Doñana challengeand it was proclaimed Spanish duathlon champion in Avilés
In statements to the newspaper Huelva Información, he commented:
"I did not want to prepare a marathon as such, I only wanted to run one being more or less in shape, "said the Huelva-born man, who has just won the Cordoba Average last Sunday with a time of one hour, seven minutes and three seconds after going" super easy at a pace of 3:13 to kilometer 15".
In Valencia, he announced that he will go at an initial pace of 3:17 and does not know "what will happen to the accumulation of kilometers", and pointed out that what motivates him in the longer term is the challenge of trying the minimum for the next Championship of Marathon Europe. "It could be in 2:14. It is something very distant and almost impossible, but since it is almost and not simply impossible, we leave it there ", explained Martín, who explained that it is" totally compatible "about the compatibility with his duathlon preparation.
El Valencia Marathon It has a route of 42.195 meters is the Fastest in Spain with only 34 turns where it has the better percentage of runners under 3 hours and under 4 hours, more than in the big events of the Berlin or London Marathon, which is a sample of how fast you run in the Valencian marathon.
Photo: @emiduatlon