Triathlon News
Emilio Martín and Laura Gómez Champions of Spain of Duathlon Cros 2019
Mar de Pulpí has ​​hosted the Spanish Championship of the modality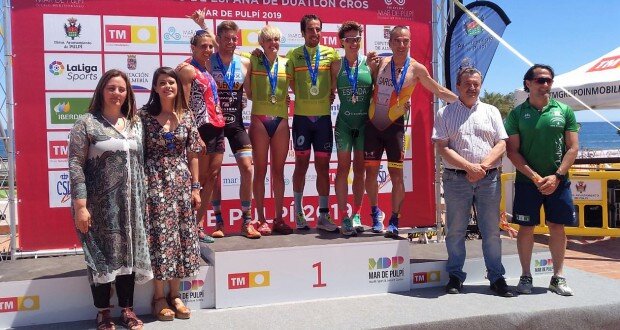 Laura Gomez y Emilio Martín, both of Viwo Hotels, got the elite titles female and male of the Spanish Duathlon Cros Championship 2019 played in Mar de Pulpí, in the province of Almería.
They completed the women's podium Sara Bonilla, of the Clavería Móstoles Triathlon, and Rocío Espada, of the Simón Verde Ispossible Team; and the masculine Camilo Puertas, of the ANB Triathlon Team Portugaletekoa, and Cristóbal García Guillén, of the Montilla Córdoba Triathlon.
Among the men's teams, the Montilla Córdoba Triathlon won, ahead of the Triathlon Claveria Móstoles and the Marlins Triathlon Madrid; and among the women the TT Horticola Iliturgitana won, ahead of the Marlins Triathlon Madrid and the Claveria Móstoles Triathlon.
Classifications: https://bit.ly/2S7g5I0
FETRI Source