Emilio Martín and María Pujol are imposed in the 2nd Duathlon of Seville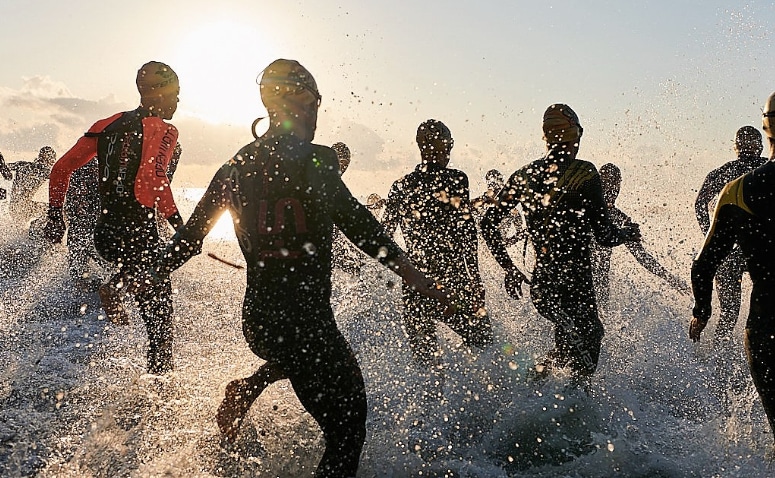 Around 600 athletes took part on Sunday morning in the II Duathlon of Seville. This test, consisting of a journey of five kilometers on foot and twenty by bicycle, is considered the most important in Spain in terms of participation.
The celebration of the same, which has served as an aperitif for the Sevillian Triathlon scheduled for the month of May, has registered today the triumphs of María Pujol and Emilio Martín.
In the case of María Pujol, it is the reissue of her triumph last year. In this way, the Sevillian runner has known how to defend her current champion title against her countrymen. He did it in an overwhelming way, dominating from the beginning to the end and achieving a mark of 57'44 "that separated him in 14 seconds from the next classified, María Bravo, belonging to CT Alhaurín-Conscorve, whose race time was 57 ´58 ",. The podium was completed by Yolanda Fernández del Campo with a mark of 1: 02'26 "
In the men's category, victory has fallen on the side of Huelva Emilio Martín, current Duathlon champion of Spain. Despite this condition, Martín was forced to make a great effort to take this test, and it was not until the final stage of it that he managed to take the lead. Proof of this was the thrilling end of the race that the two ADSevilla-Zambru's Bikes athletes Emilio Martín and Sergio Lorenzo starred on foot. After a final kilometer that both ran at a pace of 2'30 ", the victory went to the first with a total time of 51'42", while Lorenzo stayed with second place and a mark of 51'50 ". The third step of the podium was finally for Cristóbal García, from CT Caravaca, who completed the test in 51'53 ".
Finally, in the relay modality, the victory was awarded to the couple composed of Modesto Rafael Gómez and David Fenoy
Source:stadiumdeportivo.com