Eneko Llanos faces the start of the 2012 season in Abu Dhabi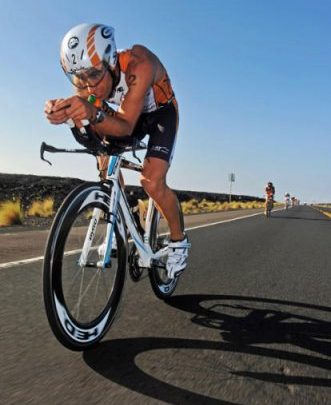 The Vitorian triathlete Eneko Llanos The 2012 season will start on March 3, contesting the international triathlon in Abu Dhabi.
Llanos has confirmed his presence in the first race of a "special" year where the Long Distance Triathlon World Championship to be held in Vitoria on July 29 is marked by fire on his calendar.
Eneko prefers not to focus on that momentous date yet and chooses to go "step by step" through the stages of the season before reaching the peak moments.
Next Saturday Eneko Llanos will return to have contact with the competition in the Abu Dhabi test, which he already won two seasons ago, and where to expect to "calibrate and assess" the winter preparation work carried out to date.
The Basque has spent two months training in Lanzarote, accumulating kilometers of running, cycling and hours in the pool to arrive in "good shape" at the opening race of the season.
Llanos finalizes in the capital of Alava the material that will take to Abu Dhabi and the Asia and Pacific Triathlon Championship that will be held on March 25 in Melbourne (Australia) to find the necessary points that will ensure the ticket to the Hawaiian Ironman of the next october.
Source: noticiasdealava.com