Eneko Llanos points in 2012 to the Triathlon World Championship that takes place in Vitoria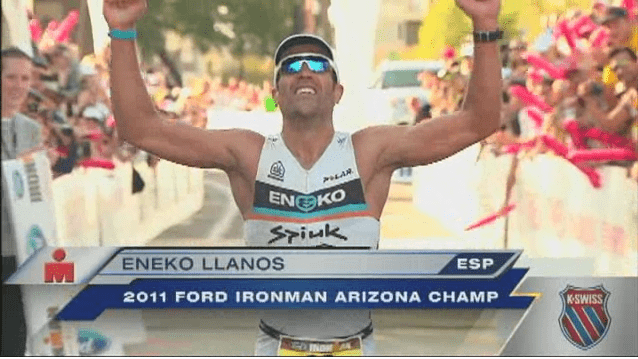 triathlete Eneko Llanos The 2011 season has just ended with its historic triumph in the Arizona Ironman and the Long Distance Triathlon World Championship is already set as a goal for next year, to be held in its hometown, Vitoria, in July.
Llanos has embarked on the return trip home from the United States and, in statements to Efe, has explained that he is still not "clear" about his test schedule for the next academic year but has "a date marked in red" on his calendar and not It is different from that of July 29, 2012, when the world title will be at stake in Vitoria.
Despite being still nine months away from its celebration, Llanos has not hesitated to classify it as one of the "most important" triathlons of his career and that makes him more "excited" to be held in his city.
The test will have a route designed by himself and that serves as a regular circuit for his training sessions, with a four-kilometer swimming sector, 120 bicycle sections and a 30-kilometer race.
Eneko finished the season with a historic triumph in Arizona, achieving a time of less than eight hours and became the second triathlete who managed to lower that barrier in all the tests contested in the United States.
The Vitorian claims to be "in a cloud" after that feat and now, after completing the return trip to his home, he will face a period of rest to regain his strength after a demanding season.
Source: abc.es