Triathlon News
Eneko Llanos, Clemente Alonso and Saleta Castro compete in IM Texas with their eyes on Kona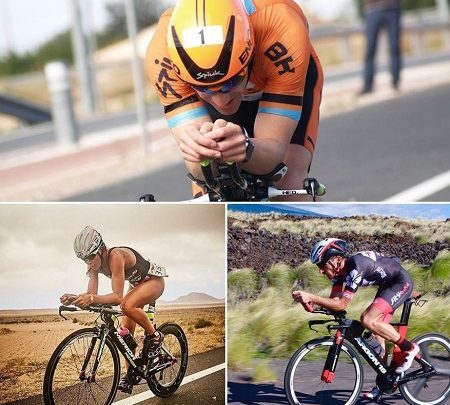 This coming Saturday, a new edition of the Ironman Texas (North American Championship) is held, one of the most important that awards 4.000 KPR points to the winners, as well as the direct classification for them to the Hawaii World Cup.
In the list of exit three Spaniards look for to add points for the world-wide one of Kona, each one from a different starting point. clement Alonso He starts the road from scratch, after an 2015 where he could practically not compete, this Ironman will be his first competition from Kona where he had to leave. Saleta Castro currently has 1375 points, and in Texas can aspire to a top 7 or more and would have yet another Ironman to try to finish their classification. On the other hand, Eneko Llos it's enough to finish the race to be in Hawaii.
In the male category there are several candidates for victory, the Americans Matt Hanson and Jordan Rapp y Justin Daerr, the New Zealander Terenzo Bozzone and the own Eneko Lanos You can fight for victory.
In the female category the locals Kelly Williamson y Bree Wee, the German Julia Gajer, the Australian Rebekah Keat and the British Emma-Kate Lidbury they are the main candidates for victory.
The test will start at 6: 25 local time, 13: 25 Spanish time. Being a continental championship is one of the tests that gives more KPR points, last year it shone Michael Alonso Mckernan in GGEE and this year there are several Spaniards who have chosen this competition to try to achieve their passport to Kona as Lucía Pérez or Iván Cáceres among others.
Finally note that the bike segment will be cut in 30km, staying in 150km due to floods that have left impassable part of the route.
(Photo by Eneko: palabraderunner.com, photo Clemente: Facebook page of Clemente Alonso, Saleta photo: Club la Santa)