Eneko Llanos disputes on Sunday the XTerra World Championship in Hawaii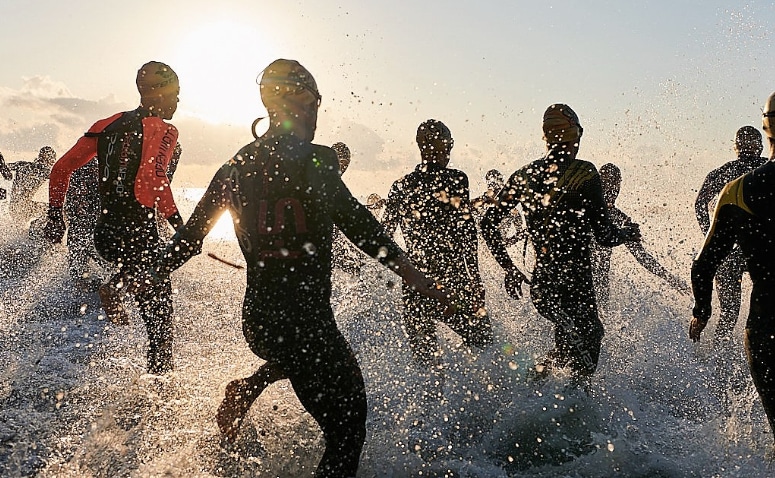 The Vitorian triathlete Eneko Llanos will play this Sunday the XTerra World Championship to be held on the island of Maui, in Hawaii.
The test that Llanos has won on several occasions has in this edition a new itinerary to complete 1,5 kilometers of swimming, 29,5 kilometers on a mountain bike and a 9,8-kilometre run on foot.
Llanos has already assumed the disappointment of not having been able to finish the Ironman on the 8th due to stomach problems and has continued training in Hawaii to arrive in "good shape" for the appointment on Sunday, as he explained to Efe.
Regarding the new route, Llanos considers that it is "hard but softer than the previous ones" and believes that there will be fewer mechanical problems with the bikes, in reference to punctures or chain breaks, as well as fewer falls.
Eneko Llanos is aware, however, of the "difficulties" of being in the privileged places due to the presence of the great Ironman specialists, who have also set their sights on this XTerra World Championship.
Among others, Lance Armstromg will participate, seven times winner of the Tour de France, who is now taking part in the Ironman events and has demonstrated his class and ability to adapt to their harshness.
In fact, Armstrong achieved his first victory in an Ironman last weekend, the one held in Arizona, United States, where at the end of the test he announced his desire to participate in the XTerra World Cup on Sunday.
The intention of the man from Vitoria is to go out and "enjoy" the race and the landscapes that this event goes through, to which Eneko Llanos feels "hooked" since the first time he participated in it, in the year 2000. EFE
Source: abc.es