Eneko Plains Win the ICAN Triathlon Marbella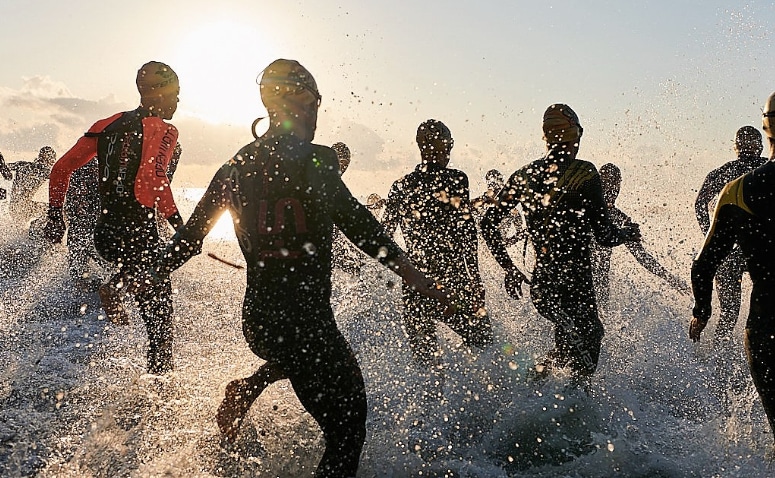 The Basque triathlete Eneko Llanos He made good predictions that placed him as the number one favorite to win the ICAN Triathlon Marbella 2011 and this Sunday he prevailed at the finish line of the Paseo Marítimo, at the height of the Fuerte Marbella Hotel, ahead of the British Nick Saunders and the Hispanic -British Nicholas Ward.
In the women's competition, the victory went to the German Anja Leuendorf, followed by the Spanish María Bravo and Hellen Jones. As for the relay team event, the first to complete the almost two kilometers of swimming, 90 of cycling and 21 of athletics were the local triathletes of the Top Elite Triathlon Marbella. Second place went to Motril Costa Bike and the Colegio Añoreta Triathlon Club.
All this on a Sunday morning marked by a good season, the wind in the cycling sector and the rain that fell intermittently during the eight hours of competition. A cold day that was warmed by the hundreds of fans and family members who followed the race from the start at eight in the morning on the beach of Puerto Banús.
From the swimming sector Eneko Llanos came out in third position but as soon as he picked up the bike he showed everyone that he was in a sweet moment of form and it didn't take long for him to put land in the middle with respect to his pursuers. Behind, Saunders was consolidated in second place while Ward and Petersen were bidding for bronze.
In the women's race, Esther Leal was the first to complete the 1,9 kilometer swim, but then had to give in to Anja Leuendorf's bigger push. Meanwhile, in third place there was a beautiful fight between María Bravo and Hellen Jones.
Special mention also deserves the performance of several disabled triathletes, led by Rafa López, who demonstrated that the sport does not understand barriers, which earned them the respect and affection of all those present.