Eneko Llanos will participate in the inaugural edition of vi half gasteiz.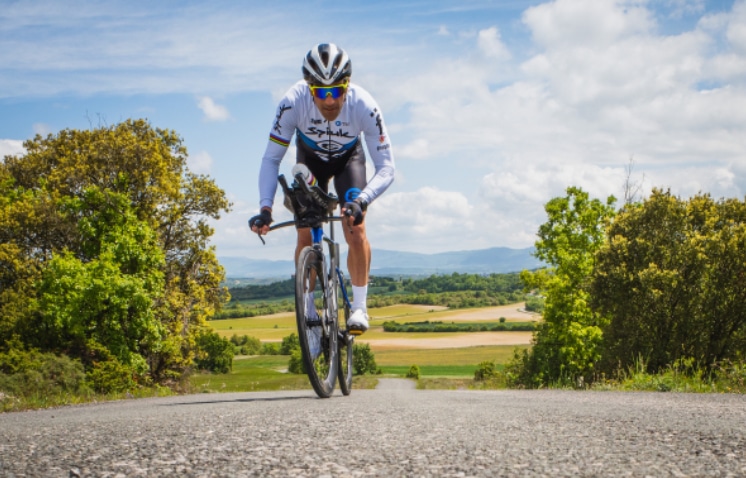 The first edition of the middle-distance event that takes place on June 4 could not have a better guest.
Eneko Llanos he will be a prophet in his land and he will be one of the more than 450 athletes who will start at vi half gasteiz.
Eneko Llanos, nicknamed in the triathlon world as `The Kaiser´ as a sign of the respect earned and his physical presence, has followed the evolution of this first edition of vi half gasteiz and, after recently winning third place in the Spanish Championship of the modality held in Pamplona, ​​Llanos wanted to take advantage of his excellent been in shape to compete at home and support the vi half gasteiz organization with their participation and experience.
The local triathlete is, without a doubt, one of the best Alava athletes and a pioneer in triathlon. His resume includes several national titles, two Olympic appearances (Athens and Sydney), a long-distance triathlon world championship, XTERRA world champion and victories and podiums in the prestigious Ironman circuit, among which his second position stands out. in the World Championship achieved in Kona in 2008. He is currently the Ironman champion of his hometown, Vitoria.
A high-carat check-out list
Eneko Llanos joins a not inconsiderable elite poster for a first edition.
In Garaio, where this vi half gasteiz starts, two men who stood on the podium of the Spanish Long Distance Championship last May will be measured, such as the Basque Mikel Ugarte and the Catalan ROger Manyà.
Another registered triathlete is the Valencian Joan Colin Ugarte's partner in the ANB professional team.
In females, the presence of the Catalan stands out Sara Loehr, current Paralympic gold in Tokyo as a guide for the Galician Susana Rodríguez, who returns to compete in the middle distance after a period of hiatus in which she has concentrated on her Paralympic cycle.
Another history of the national triathlon such as the Sevillian Maria Pujol who after her recent motherhood has returned to competitions, recently proclaiming herself champion of Spain by clubs adding her experience to the ANB and another recent addition is the Canarian triathlete, based in Vitoria and champion of Spain in Middle distance in 2017 Ruth Brito.
In the absence of 2 weeks to close the elite participation, without a doubt we already have a guaranteed show for next June 4.
From 12:30 noon in which the Vitoria-Gasteiz start will be given and the province of Álava will be the epicenter of the national triathlon