Eneko Llanos prepared for Abi Dabi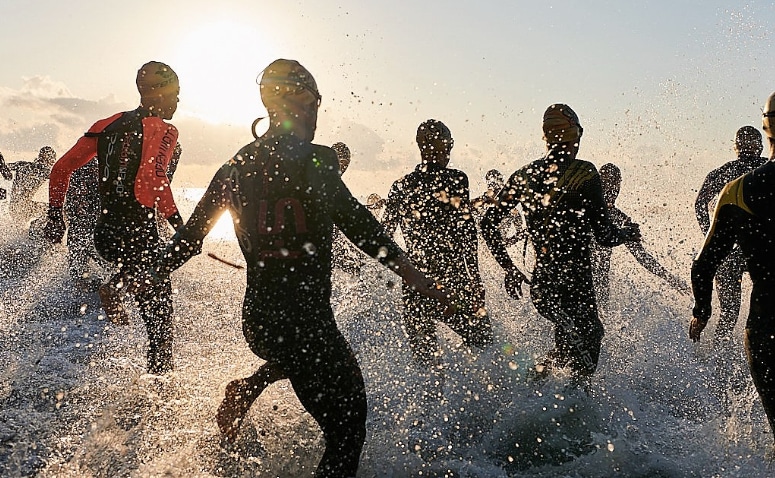 Eneko Llanos will participate on Saturday in the Abu Dhabi Triathlon with the aspiration of trying to repeat last year's photo on the top of the podium. The man from Vitoria won the last edition of this test after completing a 3.000-meter swim, 200 kilometers on the bicycle and a 20-kilometer run on foot.
The triathlete is once again one of the favorites to win the final victory of this important event, where Craig Alexander or Chris McCormack, current Ironman world champion, among others, will also be present.
The triathlete from Vitoria lives with enthusiasm what is one of the first important tests of 2011. The good taste of last year makes him arrive in Abu Dhabi with even more energy, if possible. "I'm looking forward to flying there to race on Saturday.
I am looking forward to the first important event of the year," Llanos stated on his own website. The player from Alava declared himself satisfied with "how the set-up is going." "These days the volume of training decreases and the rest increases. But we still maintain the intensity in some training sessions and the sensations are beginning to be spectacular, with more strength, more spark, easier to keep up with rhythms that are hard to maintain in full training load. My body begins to assimilate all the training done so far and I begin to notice the improvements ", he assured.
Llanos is one of the rivals to be beaten by triathletes like Craig Alexander, who stated that he sees "up to ten triathletes with options to win." "In other races the winner is usually between three and five athletes, but this race is going to be very competitive and exciting," said the Australian, who considered Rasmus Henning, Dirk Bockel, Chris McCormack and, of course, the current champion Eneko Llanos, "as the main candidates for victory."
source: www.marca.es