Eneko Llanos sets the triathlon of Vitoria and the Ironman of Hawaii as targets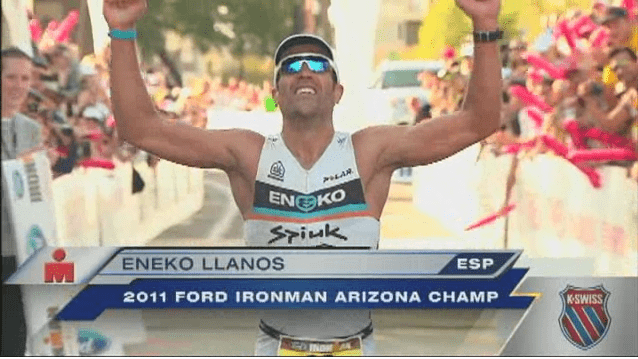 triathlete Eneko Llanos has configured the major events of its competition calendar for the year 2012, in which the Vitoria Long Distance Triathlon World Championship and the Hawaii Ironman appear as essential objectives.
Eneko Llanos has confirmed to the Efe agency its presence in the five major tests of the season that will focus its efforts, waiting to finalize the rest of the races in which it will participate.
The 2012 triathlete season will begin on March 3 with the Triathlon of Abu Dhabi, which he hopes to conclude this year after the gastric problems of the previous edition.
On March 25 he will go to Australia to dispute in Melbourne the Ironman Asia-Pacific Championship.
His next big goal and challenge will arrive on July 29 in his hometown, Vitoria, where he will face the pressure of winning the Long Distance Triathlon World Championship.
This test will take place on a circuit designed by Eneko Llanos himself and that he already knows perfectly because in 2010 he won the European Triathlon Championship.
Once again, the Ironman in Hawaii, on October 13, will once again be the race that focuses its efforts with the idea also of retaliating for the stomach problems that forced him to abandon in 2011.
Taking advantage of his trip to Hawaii, Llanos will also take part, on October 28, in the XTerra World Championship to be held in Maui.
The Vitorian is now in Lanzarote finishing most of the winter training and plans to return to Vitoria to start preparing the material that will take the inaugural test in Abu Dhabi.
Source: lainformacion.com