Eneko Llanos and Ceramic Speed ​​join forces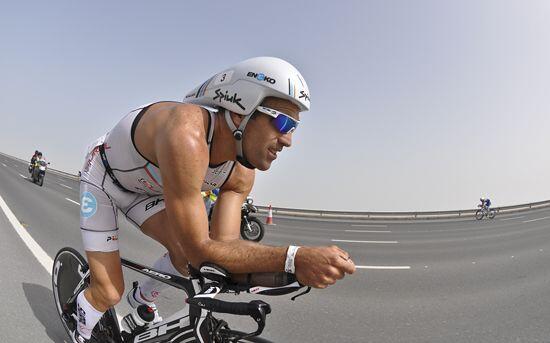 Eneko Llanos, a world-class Spanish triathlete, has entered into a strategic alliance with CeramicSpeed. The firm of bearings and components for bicycles and other sports applications joins one of the best triathletes in the world, a fact that is highlighted by seeing his impressive results: 2 times participant in the Olympics (Sydney and Athens), several times in the Top 10 of the ITU World Cup, 2nd in the Hawaii Ironman, 1st in the Xterra World Championships Maui, just to mention a few of them.
"We are proud to add Eneko Llanos to our long list of triathletes we sponsor," stated Martin Banke of CeramicSpeed. "Eneko is the type of athlete we want as an ambassador. He is not only one of the best athletes in the world, but he is a fantastic person and a role model. "
When we asked Eneko what he expected from this association, he said: "I demand the maximum from my body, as well as from my equipment. This is the reason why I am looking for the best quality and I have chosen Ceramic Speed ​​to be able to have the fastest bicycle with the best ceramic bearings in the world ".