Eneko Llanos and Víctor del Corral for all in the Winter Triathlon World Championship of Andorra
Andorra is ready to debut in the Winter Triathlon circuit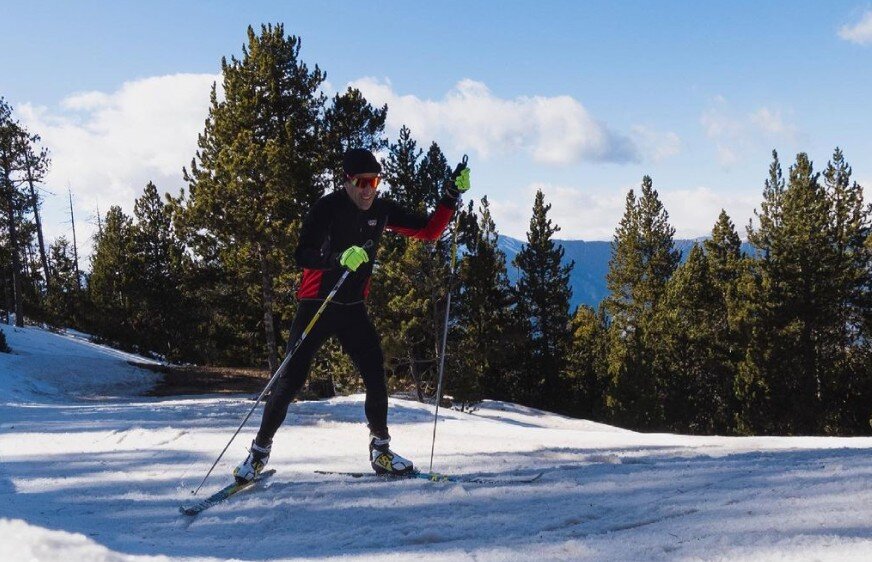 Andorra will host the 23rd edition ofl Winter Triathlon World Championship, an event that was first held in Mals, Italy, in 1997, and since then it has all gained traction, with thousands of athletes participating in this sport.
About 200 athletes will participate in the test, which will have as epicenter the Naturlandia adventure park near the town of Sant Julià de Lòria.
The winter triathlon consists of an 8 km of running, 14 km of MTB and 12 km of cross-country skiing.
Men's race preview
On the men's side, 26 men will be on the starting line including the big favorite Pavel Andreev.
The athlete representing the Russian Triathlon Federation will try to get his ninth world crown this weekend, he arrives at the appointment after the victory in the Asiago World Cup.
Other athletes to watch out for will be his teammates from Andreev and runner-up in 2019 and bronze in 2020, Dmitriy Bregeda, pavel yakimov y Yevgenii Uliashev.
In front of the athletes representing the Russian Federation, the Italian squad, led by Guiseppe Lamastra , Daniel Anthony y Franco Pesavento , they will try to be fighting for the medals.
It will also be necessary to take into account Sebastian neef (GER), who proved to be in a great moment after being second in Asiago.
Eneko Llanos , he will put on his skis again after his good performance in the Spanish Championship.
They will also be Joan Freixa y Víctor del Corral as Spanish representation
Women's race preview
In the women's race, the battle will be fierce between the best athletes of the Russian Federation, Yulia Surikova , Daria Rogozina y Svetlana Sokolova , and the woman who claimed to be the first non-Russian athlete on top of a winter, the Italian sandra merhofer .
Daria Rogozina, current world and European champion, did not race in Asiago but is now ready to defend her title of Snow Queen.
As for the Spanish women, we will have Enara Oronoz y Martha Bourbon that they will surely benefit from competing close to home
Schedule
The test will be held on Saturday 20 and can be followed live through TriathlonLIVE.tv
Female departure: 08:00
Male departure: 10:00