Interview with Jon Erguin Favorite for the Spanish Winter Triathlon Championship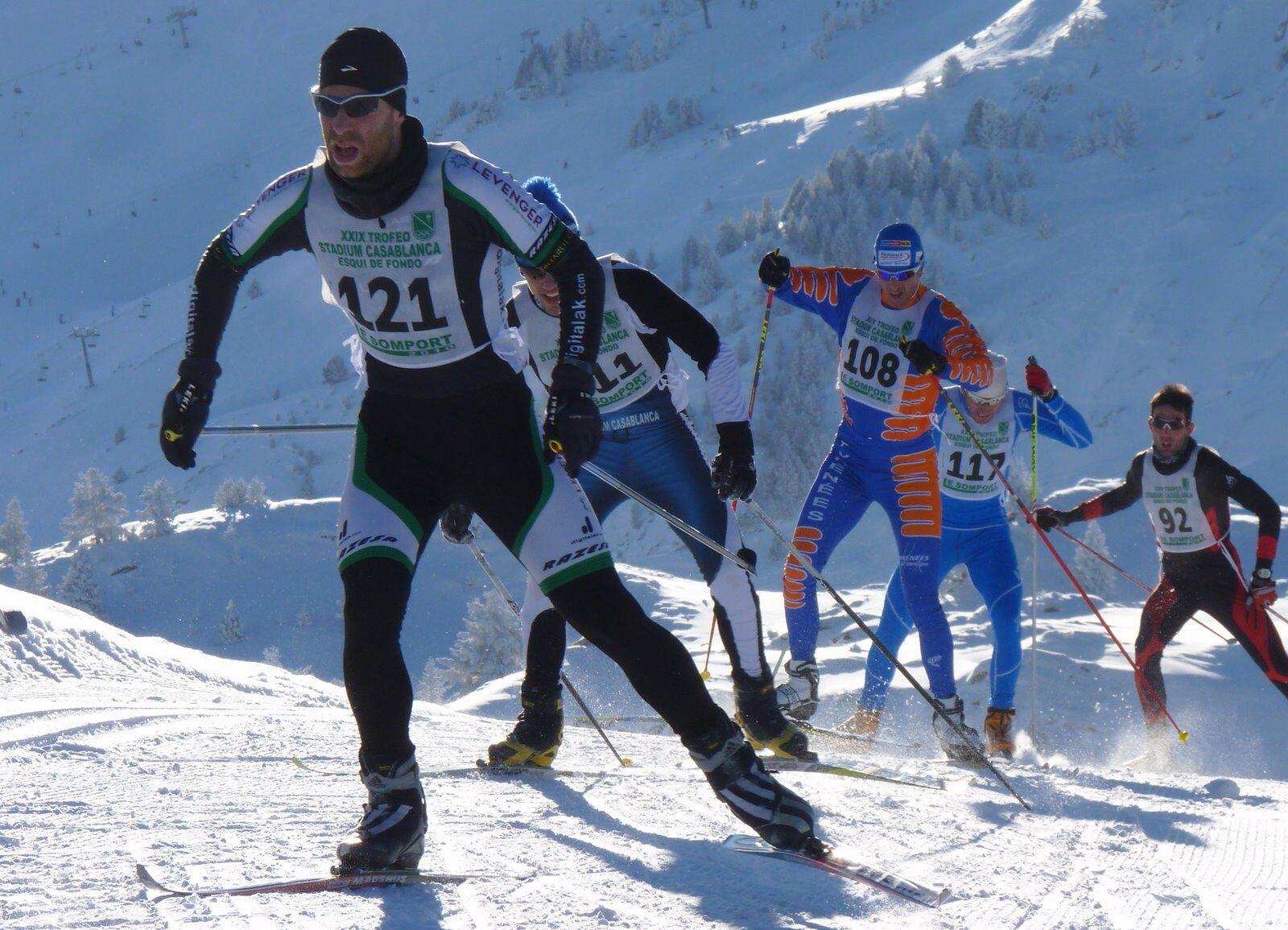 A few days before the most anticipated event for all snow-loving triathletes, the Spanish Winter Triathlon Championship to be held on January 21 in Jaca-Candanchú, we have had the opportunity to interview Jon Erguin, Runner-up of Spain 2011 and that today starts as a favorite in this test.
Last year you were runner-up in Spain and 13 in the Findlandia World Championship, as well as being a father, which also entails great dedication. After
this intense year How do you think about 2012?
Last year I did not think to prepare the season (as a father of the family, and the change to the tri-winter road format in Spain that did not motivate me too much), but at the last moment I decided to push and in the end I got in good shape and things worked out fairly good. Seeing the result of the World Cup, with little training, a strong crash on the bike, and the 6th partial in skiing, I decided to prepare the European and World Cup 2012 thoroughly (within my possibilities, I work tomorrow and afternoon, the family, and budget limited). So these two tests are the most important dates, and I will try to win the rest of the tests that take place in Spain (if there is snow….)
Just a couple of months ago you were proclaimed champion in the sixth round of the I Mountain Duathlon Circuit of Euskal Herria that was held in Amasa (Gipuzkoa), less than a minute from the current Spanish Duathlon Cros Champion, Unai Yus, this show your excellent form in which you present yourself to the Spanish Winter Triathlon Championship. Have you had time to prepare cross-country skiing for this competition? With so few weeks with snow, how do you train cross-country skiing?
I have done the preseason with this duathlon circuit, which has been very good, and the truth is I have had very good results, but it has been more than a month since the last competition, I had the intention of running cross-country ski races until the arrival triathlons, but due to lack of snow, all races have been suspended to date. Yes, I have been skiing, taking advantage of the Christmas holidays and a couple of weekends, but it is convenient for me to compete in cross-country skiing if I want to be ahead in international events. I do not do any specific training for skiing, in the end in triathlon you have to train all the disciplines, and I go to the comfortable, running and cycling, I usually walk very bad of time and the gym and roller skis are the first thing that I take away. But I've been skiing since I was little, and I'm pretty good at it.
What do you think is your strong point and your weak point for the Spanish Winter Triathlon Championship? Do you think your career segment has improved in the last year?
My strengths are skiing and cycling, I manage better with the mountain bike (I don't compete at all with the road bike), but I hope to do a good partial bike. The running race is the weak point, and last year I also ran quite badly, this year I hope to run faster (but I don't think I'll be able to run with the first)
After the results you are obtaining, have you ever thought about dedicating yourself to sports in a professional way?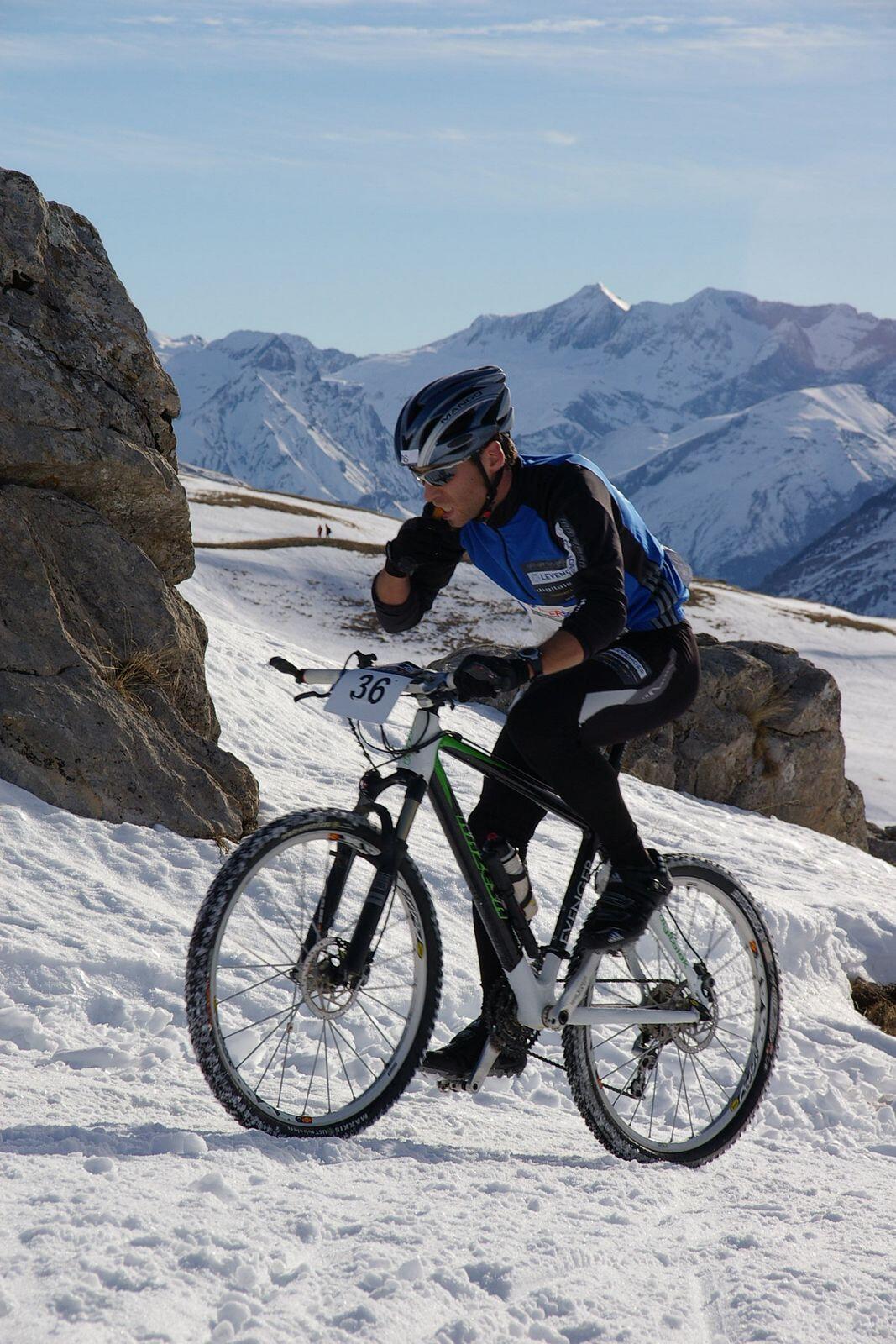 I have never considered it. I have a family and a stable job, it would be a risky bet.
If when I was young I had started to train and compete with the mentality of now, maybe things would change. But not now, and less so in this tri-winter modality, that things are getting more and more difficult. (For example, I go to the European and World Cup on my own, there is hardly any public aid to compete in this type of event outside of Spain). I have to thank my main sponsors DIGITALAK and LEVENGER, and main collaborators RAZESA and ARALAR KIROLAK for the help they give me, if it were not for these I could not set the same goals.
What would you say to the triathletes who do not practice this modality so that they are encouraged to try it? What makes this sport attractive?
That they dare to try a different triathlon. The triathlete has a good physique, and this helps a lot when learning to ski. The level in these competitions is very varied, there is something for everyone. For the new ones it is hard, but they end up very happy to finish such a test, running downhill, cycling up a pass, and finishing in the snow, it's nice. In my case, cross-country skiing and cycling are two of the sports that I like the most, and the combination with running ends up being a very complete test (I would prefer a ski + bike duathlon, J), but what I really like it is the snow format, with the mountain bike, as it has been done here for the last years (with this I was hooked) and they are still the international tests.
The 2012 Spanish Winter Triathlon Championship will bring together a total of 300 runners, which will mean a great participation in this modality, in addition, this year will be 25 years since the celebration of the first edition of this triathlon in 1987, of the 14 editions were organized, the last in 2000, being the World Championship.
From January 1 they remain open to federated triathletes, and about to complete the last places from January 10, non-federated triathletes can also register at the following link: http://www.triatlon.org/competiciones_12/sites/ TRIATLONINVIERNOJACA/triatloninviernojaca.asp